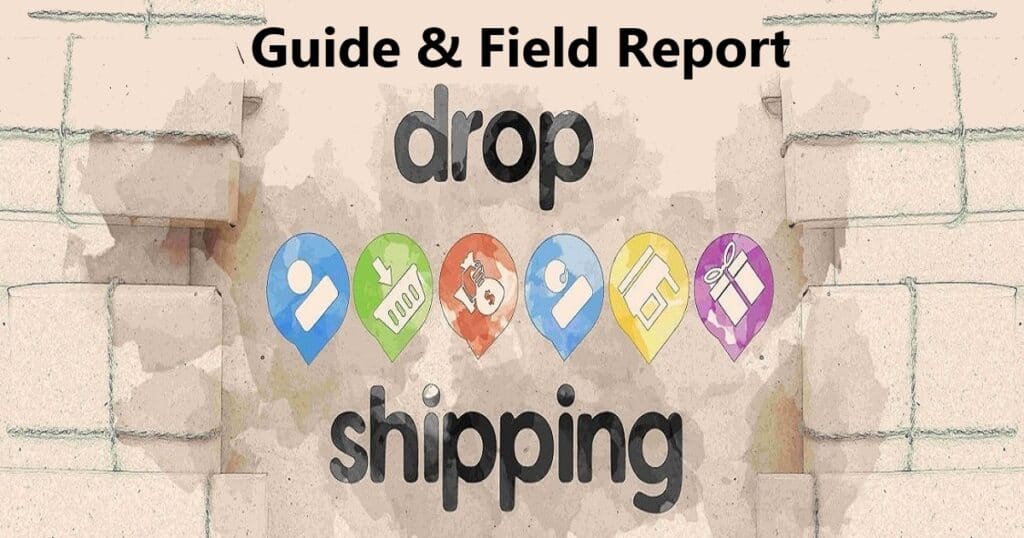 Dropshipping is a popular and excellent way to sell products online without the need for your own warehouse or large investments. In this article I want to show you how to get started with dropshipping as a beginner, I give you a comprehensive dropshipping step-by-step guide and show you what things to look out for. I also cover the best platforms for dropshipping, advantages and disadvantages of dropshipping, legal and tax issues, and ways to make money with dropshipping.
What is Dropshipping simply explained?
First of all, it is important to understand how dropshipping works. Basically, it's about buying products from a wholesaler (=supplier) and selling them to customers under your own name. The wholesaler is responsible for shipping the products to your customers. So you, as a seller, only have to worry about advertising and sales.
How to get Started with Dropshipping – Beginner's Guide
Below I'll give you a step by step dropshipping guide for beginners, from thinking about starting dropshipping to making your first sale.
Step 1: Learn about Dropshipping!
Knowledge is power and knowledge decides in this case whether you really build a successful dropshipping business in the long run or just burn money. This means: Before you set up your own store, order products, book expensive coaching or spend money in any other way, you should first inform yourself comprehensively about dropshipping and everything that goes with it. On the internet (Google, YouTube) you can find a lot of free information (like my blog), which you should internalize first, so that you don't approach the project "Dropshipping" with wrong ideas.
Step 2: Determine your Niche
If you have read up on dropshipping in advance and are sure that this business principle is suitable for you, you can now think about what product or what kind of products you would like to sell later on. Look for niche markets or products that are in high demand and where you can expect a good profit margin. The search for profitable products/niches is a science in itself, so we cannot go into more detail here as this would go beyond the scope. However, this step is extremely important in order to really sell products later on, simply putting products in your store on the off chance rarely leads to the desired success. Depending on where you want to sell your dropshipping products (i.e.: in your own store, on eBay, Amazon…), there are different tools you can use to assess how well a product is likely to sell and how big the competition is.
Step 3: Choose a Dropshipping Sales Platform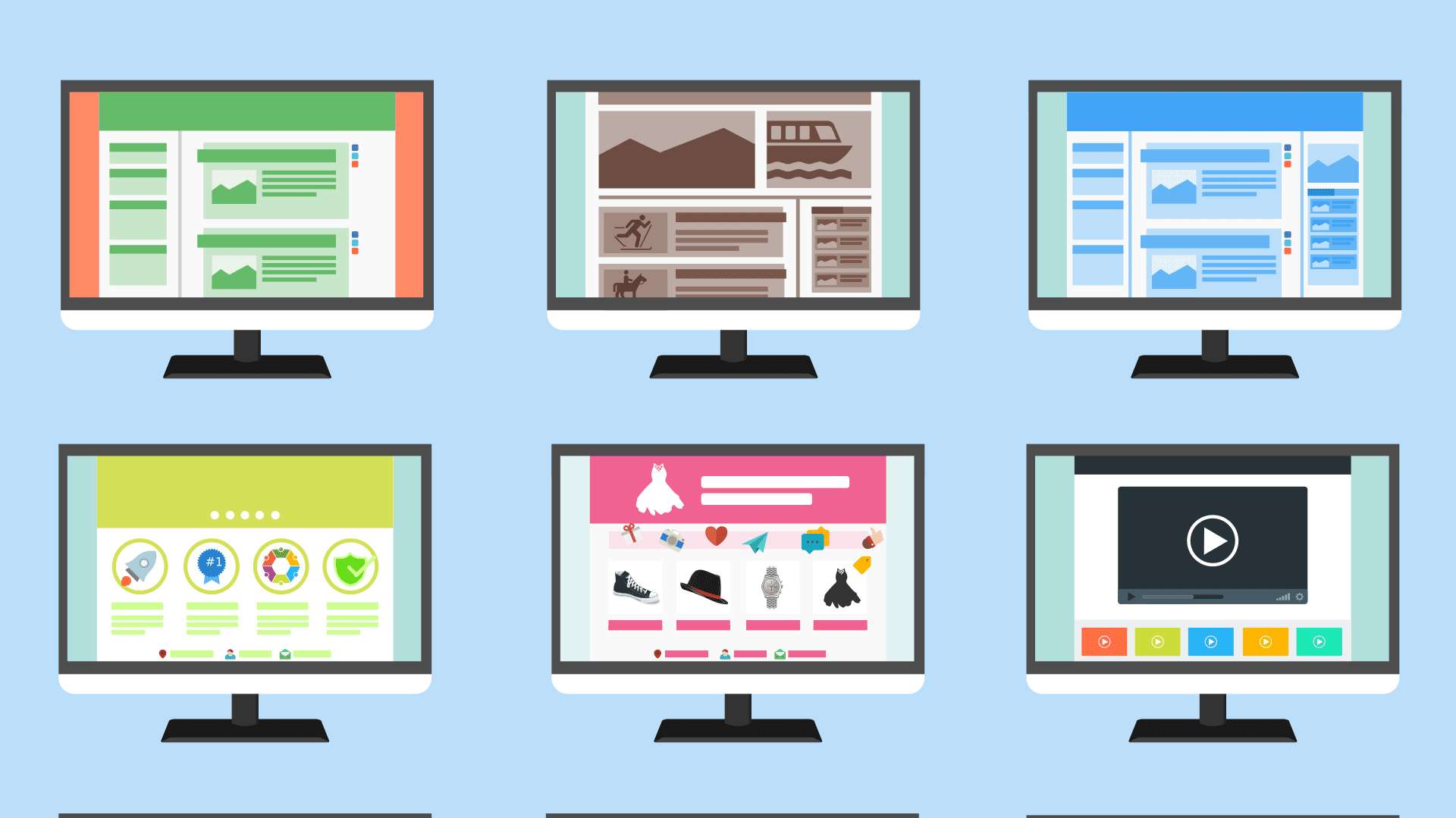 Once you have decided WHAT you want to sell, you now need to decide WHERE you want to sell your dropshipping products. Generally, you have 2 options:
Sale via Own Store
Sale via Online Marketplace
Of course, you can do both, but for the beginning, it certainly makes sense to commit to one distribution channel first.
If you want to sell through your own store, you have the advantage of being more flexible in design and handling, having built something of your own, and being able to establish a brand in the long run. There are many store platforms through which you can build your own online store quite easily, such as Shopify, BigCommerce or WooCommerce. Choose a platform that meets your needs and provides the necessary tools to create and run a successful online store.
If this seems too complicated for you and you would rather start dropshipping quickly, an online marketplace might be a good choice. eBay and Amazon are the first choice when you think of online marketplaces. There are enough potential customers if you register as a seller on such a platform, but there is also a lot of competition. Also, most marketplaces charge fees for selling through their app, which cuts into your profits. If you want to know how to successfully sell products on eBay,read this article.
Hint: Also, find out -BEFORE you register on an online marketplace- if the respective platform allows dropshipping at all or if there are any restrictions!
Step 4: Choose a Store Name
Think of a name for your online store that is catchy, easy to remember, and ideally reflects your niche. Check if the corresponding domain still exists. A web hoster I use myself and am very satisfied with is Webgo.
If you have decided to sell through a marketplace, you should think of a suitable seller name.
Step 5: Create a Logo and Design
In the next step of this dropshipping guide, create a logo and design for your online store that represents your brand and highlights your products. If you are design savvy enough to do it yourself – all the better. Alternatively, you can hire freelancers on freelancer platforms like Fiverr* to create a professional design for you at a low cost.
Step 6: Find a Dropshipping Dealer
Look for a retailer that offers the products you want to sell. Of course, one exclusion criterion is whether the retailer offers dropshipping or not. The easiest way to get dropshipping merchants is via the Chinese platforms AliExpress or Alibaba. However, be aware that shipping from China has some disadvantages, such as longer shipping times, possibly poor quality, higher return rate, lack of product certificates, etc. Even if the Chinese wholesaler you purchase from sends the products directly to your customers, you formally count as a Placer of the goods on the market and are accordingly in doubt liable..
Therefore, the ideal way is to find wholesalers from your country who are willing to drop ship from the very beginning. Google online for appropriate companies and just ask.
Step 7: Check the Quality of the Products
Before you start selling products, you should make sure that the quality of the products is high. To do this, order a few products to your address without telling the retailer that these are test orders, otherwise they may deliver higher quality products that are not normally standard.
Step 8: Import the Products into your Shop/Marketplace
Once you have found one or more dropshipping merchants that meet your requirements, you import the products into your online store or seller account. Make sure you are allowed to take product descriptions and photos from your merchant, otherwise you will have to create your own product descriptions and photos. Make sure they are high quality and professional.
Step 9: Set the Prices
Check the prices of your dropshipping products against your competitors and make sure they are competitive.
Step 10: Create Return Policy and Shipping Policy
Set clear return policies and shipping guidelines so your customers know what to expect.
Step 11: Create Terms and Conditions, Privacy Policy, Right of Withdrawal, Imprint
When you start with your own dropshipping online store, you need to consider certain legal aspects to avoid being warned off. How strict the legislation is in this regard depends on your country. Among other things, you need to create terms and conditions, a privacy policy, information on the right of withdrawal and an imprint (in european countries, in USA it's not necessary) and include them in the footer of your store.
If you are selling through an online marketplace such as eBay, you will need to include this as well. In this articleyou will find sample legal texts and legal information on eBay.
However, exactly what/how/where to insert something varies depending on the platform. Since this issue is very complex, it may be useful to seek professional help . On the Internet you can find several providers who specialize in creating legal texts for your dropshipping online store.
Step 12: Create a FAQ Page
Create a FAQ page for your dropshipping store that answers frequently asked questions to make your customer orders easier.
Step 13: Provide a Contact Form
In the next step of this dropshipping guide, you will provide a contact form in your dropshipping online store so that your customers can reach you at any time if they have any questions or problems.
Step 14: Create a Newsletter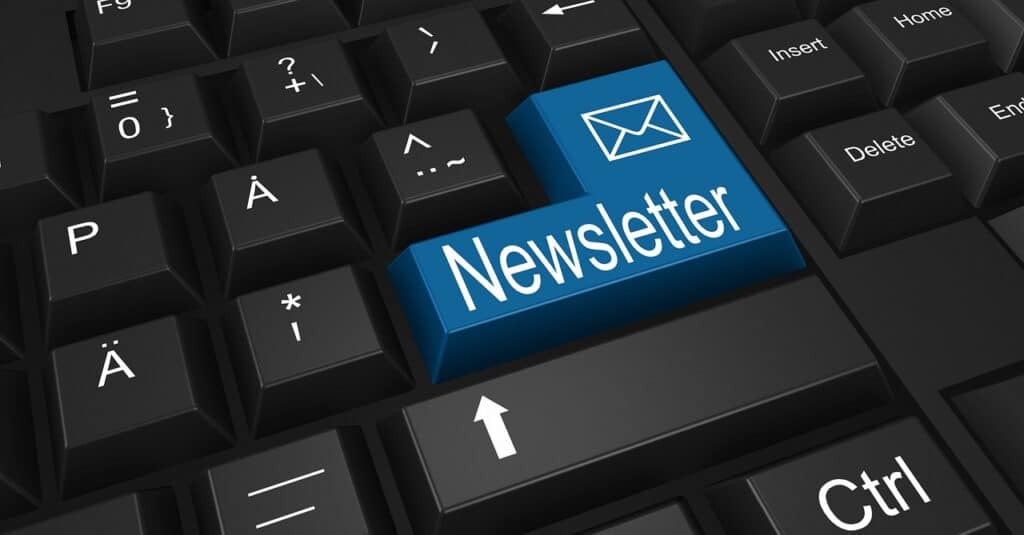 Create a newsletter to keep your customers informed about offers, news and promotions.
Step 15: Optimize your Dropshipping Store for Search Engines (SEO)
Optimize your dropshipping store for search engines so that your products can be easily found by potential customers. SEO also plays an important role on marketplaces like eBay. Here you can read what you have to pay attention to.
Step 16: Publish your Dropshipping Store
Once you have everything set up, publish your store and start marketing to drive traffic to your site or seller profile on eBay or Amazon. You can do this through SEO, social media, PPC advertising or other methods.
Step 17: Use Social Media
Use social media such as Facebook, Instagram, TikTok and Pinterest to promote your dropshipping products and reach potential customers.
Step 18: Search for Influencers
Look for influencers in your niche who can promote your products and get a wider reach as a result.
Step 19: Use Google Ads
Use Google Ads (not to be confused with Google AdSense) to display targeted ads for your products and drive more traffic to your dropshipping online store. There are also opportunities to advertise on online platforms such as Amazon or eBay.
Step 20: Monitor your Sales and Statistics
Monitor your sales and stats to see which products are doing well and which are not. If you have your own dropshipping store, Google Analytics and Google Search Console are suitable for this purpose.
Step 21: Maintain Good Relationships with your Dropshipping Suppliers
Maintain good relationships with your dropshipping suppliers to ensure that deliveries are always on time and reliable. You should always communicate problems or questions openly.
Step 22: Consider Legal Issues
Here in the dropshipping guide again listed separately, because this point is very important: Note the legal concerns, in particular with regard to data protection and consumer protection, taxes and duties, and competition laws to avoid being warned off. In this article you can read all legal issues concerning eBay and here everything to eBay Kleinanzeigen.
If you follow the steps above in this dropshipping guide, you should quickly achieve your first dropshipping successes.
What else there is to Consider with Dropshipping
Stock: Since you don't stock your own products, you need to make sure suppliers have the products you sell in stock.
Shipping times: Inform your customers of expected shipping times and make sure suppliers can meet them.
Returns and refunds: Inform your customers about your returns and refunds policies and make sure you comply with them.
Financial management: if you want to build a successful dropshipping business, you also need to keep track of your finances. You should track your income and expenses closely and make sure you're making a profit. You should also create a budget and make sure you have enough money for advertising and other necessary expenses.
Customer service: An important factor in building a successful dropshipping business is customer service. You should make sure that you respond quickly to customer inquiries and issues and provide them with excellent service. This can help earn positive customer reviews and increase customer loyalty.
Continuing Education: Online retail is constantly evolving and there are always new trends and technologies to be aware of. To be successful, you should constantly educate yourself and keep up to date with the latest developments in dropshipping. There are many resources, such as blogs, podcasts, or online courses that can help you with this. Also this dropshipping guide on my blog is constantly updated and supplemented.
Best Platforms for Dropshipping
Some of the best platforms for dropshipping are Shopify, BigCommerce, and Woocommerce. These platforms provide all the necessary tools to create and run a successful dropshipping online store. As an online marketplace for dropshipping, is suitable for example eBay.
Advantages and Disadvantages Dropshipping
Below are a few pros and cons of dropshipping.
Advantages Dropshipping
No need to have your own warehouse or make large investments
No need to arrange shipping
Flexibility in terms of product selection
Possibility to work from home
Disadvantages Dropshipping
Greater dependence on suppliers and their delivery times
Less control over the quality of the products
Not all online marketplaces allow dropshipping
Margins often lower than for other business models
Making Money with Dropshipping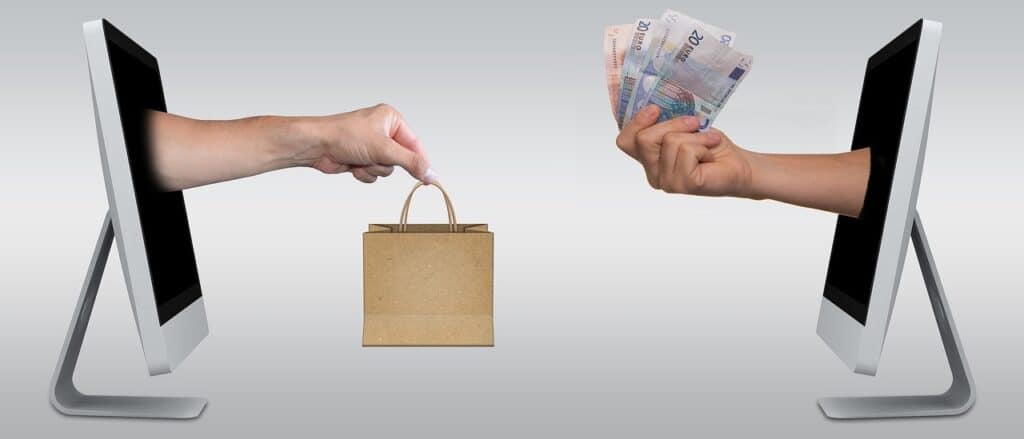 How much money you can make with dropshipping depends on many factors. It depends on what products you sell, how well you promote them, and how many sales you make. In principle, there are no upper limits. Many dropshippers make 6 or 7 figures a month. But many more give up in the first 2 years. To be one of the successful ones, you have already taken the first step by reading my dropshipping guide.
How to find Dropshipping Merchants
There are many ways to get dropshipping merchants. Some of the most common are:
the use of online directories (for dropshipping merchants in the European or US area, however, usually subject to a fee)
searching for and contacting wholesalers in the niche in which one sells
participation in trade fairs (networking)
Legal Issues Dropshipping
There are some legal issues to be aware of if you want to start dropshipping. These include:
compliance with applicable laws regarding data protection and consumer protection
the observance of tax and duty obligations
compliance with competition laws
An overview of all legal information, incl. sample legal texts for dropshipping on eBay can be found here.
Conclusion Dropshipping
In conclusion, dropshipping is a great way to start a business online without having to make a big investment. However, there are also disadvantages that should be taken into account. If you want to be successful, you need to specialize in a certain niche, get thorough information about the products, choose the right advertising and a reliable supplier, as well as consider legal issues.
Overall, building a dropshipping business is a process that takes time and effort. However, if you follow the above steps, you have a good chance to be successful with dropshipping and make a lot of money online. I hope this dropshipping guide has helped you get a better understanding of how to get started with dropshipping as a beginner in Germany.
If you'd rather work as a freelancer instead of running your own online business, you should check out this article.
---