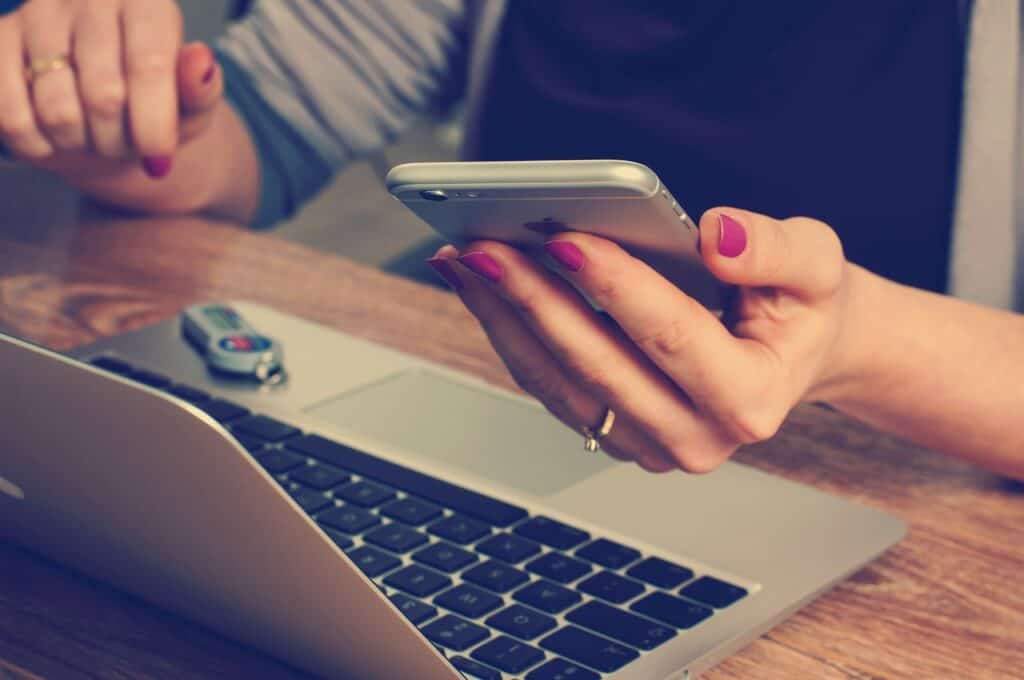 Top 3 Providers to Earn Money on Side
---
Can you really earn money with mobile games?
It sounds a bit dubious, but I can promise you, earning money with games IS POSSIBLE. I have tried it myself and it works. I'm going to introduce you to what I think are the best free apps that you can use to make money playing mobile games. The ratings of the apps correspond to my experiences with the different apps and are not universally valid.
Swagbucks
Swagbucks is the first choice for me personally to earn money with games. Moreover, besides paid online games for App and PC, there are many other ways to earn quick money on the side on Swagbucks, such as surveys and cashback promotions. You will be paid in so called Swagbucks Points, where 100 points equals 1 Dollar.
Very large selection of paid games
Partially high pay compared to the industry (up to $100 for partner games!)
Up to $1000 earnings per month possible
Swagbucks available for App and PC, so you can earn money with app games and PC games
Cashback promotions, surveys and other services to save or earn money
Serious app with many users
Swagbucks Points can be converted to EURO and paid to your PayPal account
Rewards.com
Rewards.com is a comprehensive app that allows you to earn money playing mobile games. The game tests are paid comparatively well, so you can build up a nice side income with it.
Besides games, you can earn money through surveys, shopping or online tests. You receive points that you can exchange for Dollars or various vouchers.
Wide range of high-paying game tests
Up to $500 earnings per month possible
New surveys, game tests, etc. every day.
Up to 37% cashback when shopping online
Fast payout
50 points (0,50€) for free when registering via button
Poll Pay
In the Poll Pay app, the focus is mainly on earning money by participating in surveys. Still, there are some games that let you earn money on Poll Pay by completing certain tasks. You get points that you can convert into PayPal credit or vouchers.
If you want to earn money with games, I would recommend apps like Swagbucks or Mistplay, as they offer a much larger selection of games. However, Poll Pay is well suited for earning money with surveys.
Rather small selection of games
Especially suitable for earning money through surveys
$100 – $300 earnings per month possible
App clearly arranged and beautifully designed
0,23€ starting bonus when registering via this link*.
Gamehag
Gamehag is a earn money with games app, in which you play games and complete various tasks. After each completed task you'll get "soul jewels", the in-game currency, which you can then exchange for rewards. Conversion to DOLLAR and payout via PayPal is also possible.
Up to $100 earnings per month realistic
Large selection of free online games
Available as app and website
Community interaction: Gamehag has an active community where you can interact with other players and share experiences.
Discounts for Gamehag members
Mistplay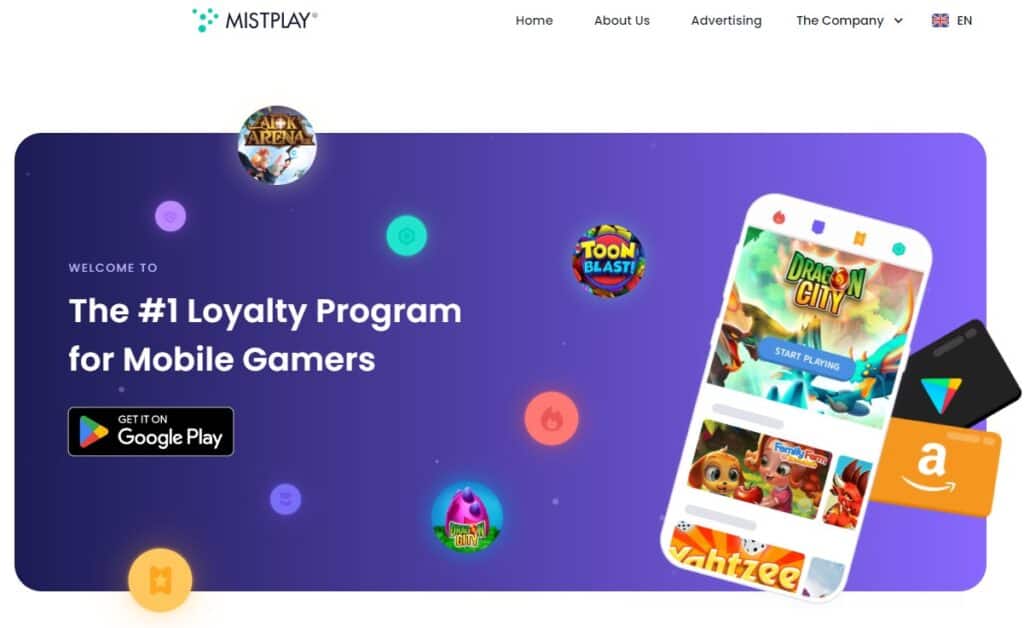 Also with this app you can earn money with mobile games, because the app rewards you for playing mobile games. The longer you play, the more points (called units) you earn, which you can redeem for rewards like gift cards from Amazon, Google Play, or PayPal.
Wide range of games
Several $100 earnings per month possible
App serious, clear and beautifully designed
However, so far only available as an app, not as a web version
The longer and more active you play a game, the more units you get
You can also earn units by reaching milestones, completing tasks or inviting friends to join you
Every week the opportunity to win a prize
50 points (0,50€) for free when registering via button
InboxDollars
With InboxDollars, you can make money online by playing games, taking surveys, watching videos or reading emails. You earn points that you can exchange for cash or gift cards. According to InboxDollars, over 80 Million US-Dollar have already been paid out to users since 2000.
Wide range of games
Several $100 earnings per month possible
App clearly arranged and beautifully designed
Also available as web version
Has already been mentioned in Forbs magazine as a good way to make money
Blackout Bingo
Blackout Bingo
Blackout Bingo is an app where you can earn money by playing bingo games. Depending on how successful you are at bingo, you can earn real money. When you reach a pattern or "blackout", you get a certain number of tickets. These can be redeemed for money. The more tickets you have, the higher the amount of money you can receive. You can also play against other players, but then you have to bet real money.
High earnings possible with appropriate commitment
Blackout Bingo is largely a game of chance
You can bet real money and compete against other players
Risk of losing your bet
Lucktastic
Lucktastic offers free digital scratch cards and other games where you can win real money. It's a fun way to take your chances at winning money. After you sign in to the app, you can unlock free scratch cards in the app. Scratch cards can be virtually scratched off to reveal potential winnings. You can also enter sweepstakes for a chance to win prizes up to $25,000.
High profits possible
Free participation in raffles possible
Gambling, therefore no influence on profits
Currently not available in Germany
AppStation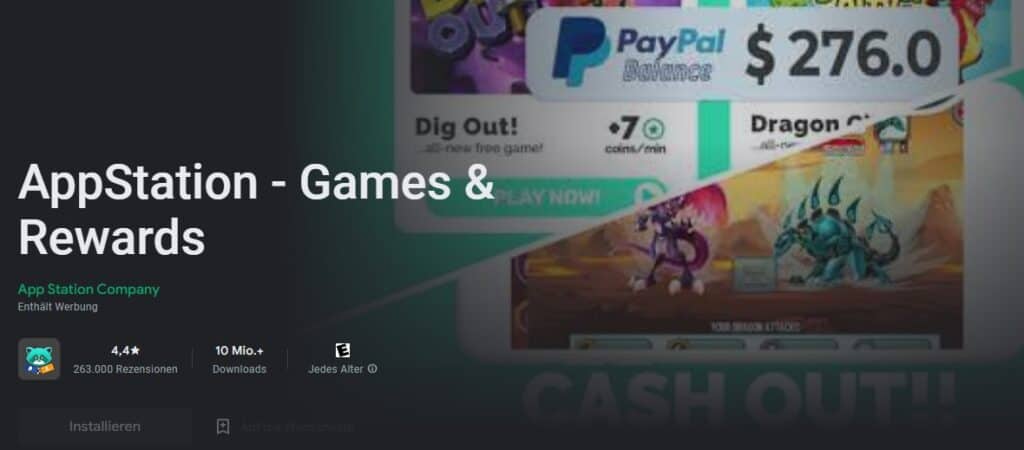 With AppStation you can earn points while playing mobile games. These points can be redeemed for PayPal credits, gift cards or other rewards.
Up to $300 earnings per month realistic
Payout already from $0.50
Nice extra income
FeaturePoints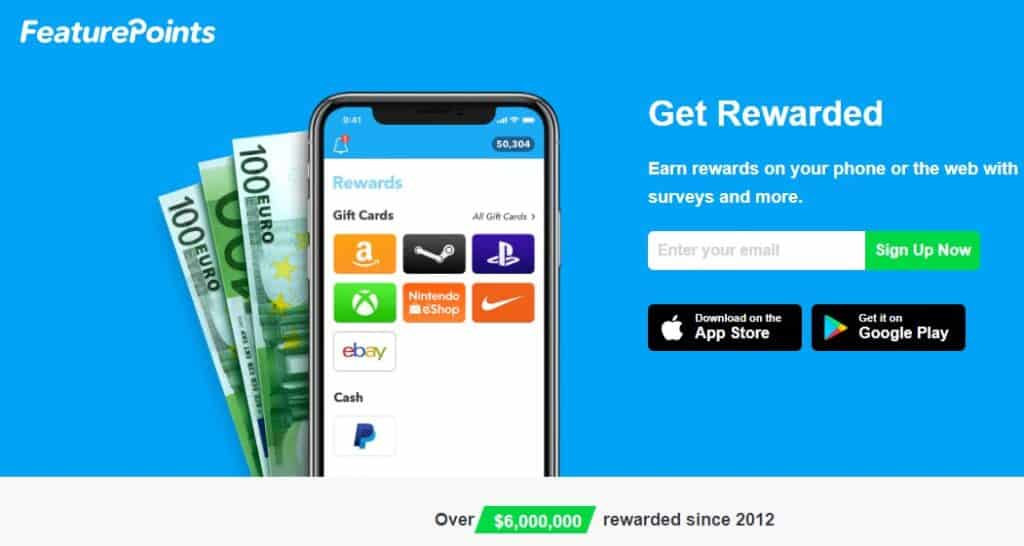 FeaturePoints is an app that lets you earn money by completing various tasks, especially answering surveys and downloading and trying out various games. By doing so, you earn points that can be exchanged for PayPal credits or gift cards. The more time you spend playing and the further you progress in the games, the more points you earn.
Diverse earning opportunities
Wide range of games
Simple operation
Bananatic
This platform focuses on playing and testing PC games, which you then write a review about. You can collect points (in the form of bananas) and exchange them for real rewards like games, hardware or gift cards.
Banatic claims to be the best online gaming portal
Many games available
Collected points can be exchanged for prizes and vouchers, direct exchange into DOLLAR currently not possible
App Flame
With App Flame, it's easy to earn money with games by playing free games and earning coins per minute played. You can exchange these coins for rewards and DOLLAR. The app adapts to your interests and recommends games that fit your tastes. This will allow you to discover games that you might really like.
Up to $100 earnings per month realistic
Wide range of rewards
Personalized recommendations
Nice pastime
Conclusion – Earn money with games
It is possible to make money gambling. There are many apps where you just have to play different games and achieve different goals to get rewards. You can then convert these rewards into vouchers or DOLLAR. The different game apps differ in the scope of games and earning opportunities. Generally, the longer you play, the more you earn. However, you won't get rich from gambling apps. Realistic are earnings of $100 – $1000 per month, if you really put in the work.
Swagbucks* offers the biggest earning potential of all free games apps. Up to 1000 EURO earnings per month are possible.
A much more lucrative way to earn money with games is to stream them on platforms like Twitch, where you can generate revenue through advertising and donations. In addition, there is also the option to produce game content as a content creator and earn money via YouTube or other channels.
---
If you're looking for more ways to make money online, I might have just the thing for you: This book from Gründer.de introduces you to the best strategies for making money online.
Above all, you can currently order it for FREE. There are only shipping costs of a few DOLLAR.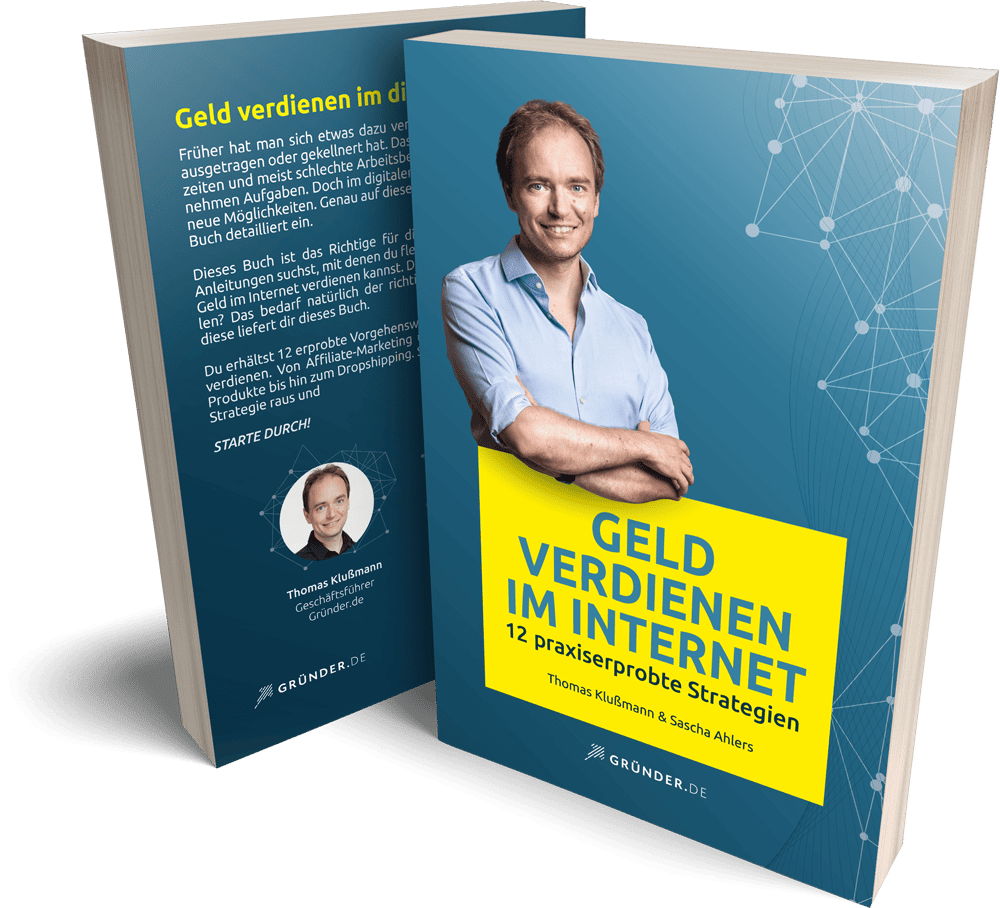 By the way:Here you can find an overview of the best free financial books.