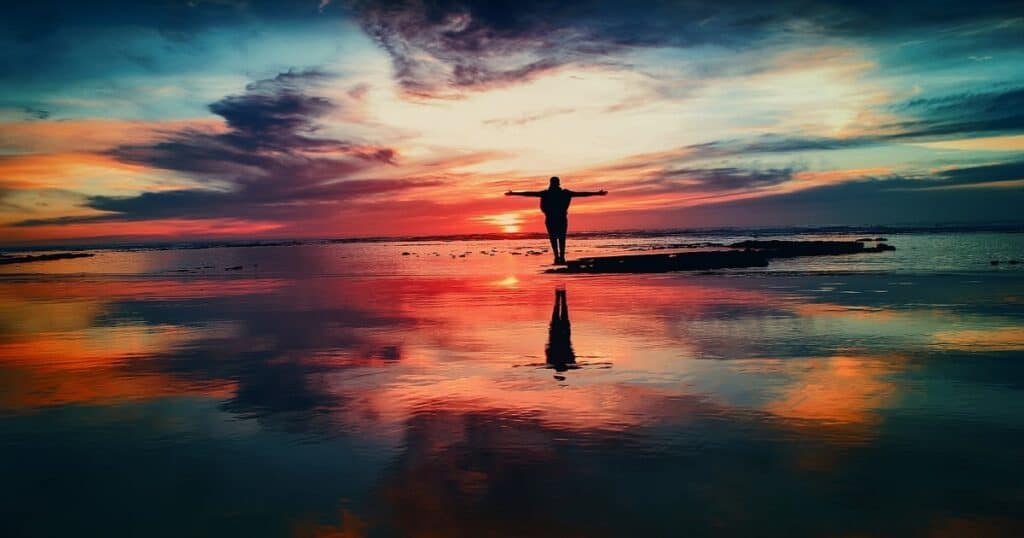 What does a Virtual Assistant do?
As a Virtual Assistant, whether part-time or full-time, you'll support businesses or individuals in a variety of areas including office organization, customer service, social media management, research, and more. You work flexibly from anywhere that suits you – whether at home or in a cafe in Italy – and communicate with your clients via email, phone or online tools. The big advantage: freedom and flexibility, because you can determine your working hours, work location and your assignments yourself.
Why become a Virtual Assistant Part-time?
There are many different reasons for this. Maybe you want to change your career or just want to make some extra money. Maybe you have another main job and want to start your own business on the side. As a virtual assistant, you can quickly and easily become self-employed on the side without investing a lot of capital. All you need is a computer or laptop, a stable internet connection and a phone. At the same time, the work is very diverse and you are very flexible in terms of time and location.
Starting out as a part-time virtual assistant is particularly well suited as an introduction to professional self-employment, since many areas of activity require little or no prior knowledge. Thus, a part-time job as a virtual assistant can be the starting point for building your own online business or you can make the work as a Virtual Assistant your main job in the medium term to combine work and travel. Many Digital Nomads work remotely as Virtual Assistants from the most beautiful places in the world, or started that way.
Here you will find an overview of free financial books that will help you build an online business and make money on the Internet.
How to get Virtual Assistant Part Time Jobs?
If you want to get started as a part-time virtual assistant, there are a few steps you should follow to find a part-time job.
Think about what skills you have: As a virtual assistant, there are many different jobs you can do. Think about what skills you already have and what activities you would like to take on. For example, do you want to do administrative tasks, write social media posts, or plan marketing campaigns?
Search for suitable job offers: There are various platforms where you can search for job offers as a virtual assistant. For example, on job boards such as Indeed or Stepstone, on specialized job portals such as virtual-assistant-jobs.com, or on platforms for freelancers such as Upwork or Fiverr*. You can also search for job opportunities on social media platforms like LinkedIn or Facebook.
Create a meaningful profile: When applying on platforms for freelancers, it is important to create a meaningful profile. Show off your skills and experience and make sure your profiles are consistent across platforms. Potential employers want a clear overview of your skills and experience.
Apply specifically for job offers: When you have found suitable job offers, apply specifically for them. Write a strong application and show that you meet the requirements of the job. An individual application tailored to the requirements of the job increases your chances of being invited to the (online) interview.
Network: Network with other Virtual Assistants and potential customers. There are many groups on social media platforms such as Facebook or LinkedIn where virtual assistants exchange ideas and support each other. Here you can also find potential customers or get recommended by other Virtual Assistants.
Fiverr currently offers a 10% discount voucher* on your first order.
Do I have to register a Business as a Virtual Assistant Part Time?
It depends. For Germany, it's like that: If you are a part-time virtual assistant employed by an employer, you do not have to register a business. If, on the other hand, you are self-employed as a virtual assistant in addition to your main job, you may need to register a business.
Whether or not you need to register a business as a self-employed virtual assistant depends on whether the tax office classifies your activity as a trade or as freelance work.
How much Money do you get as a Part-Time Virtual Assistant?
It depends on your skills, experience and clients. As career changer you can earn between $15 and $30 per hour at the beginning. However, this also depends on the area in which you work and the tasks you take on. The more experience you gain and the more customers you attract, the higher your hourly wage or turnover can be. As a virtual assistant, you can also bill by project or flat rate.
So depending on how many hours you work per week as a part-time Virtual Assistant, you can earn anywhere from a few hundred to several thousand dollars per month. It is important that you set realistic prices and do not sell yourself short.
Want to know what are the best paying jobs for virtual assistants? Then check out this article.
The Best Jobs for Virtual Assistant Career Changers
As a career changer in the world of virtual assistance, it can be difficult to get started and find the right jobs. But don't worry, there are plenty of opportunities to work as a Virtual Assistant and get your first experience. Here is a selection of the best jobs for virtual assistant career changers:
Customer service
Data entry and management
Social Media Management
Graphic design
Translation and language services
If you want to know in more detail what are the 10 best jobs for virtual assistant career changers that you can take on without much prior experience or training, it's best to read this related article.
Conclusion – Virtual Assistant Part Time
Working as a Virtual Assistant is a great way to earn money part-time while gaining valuable experience with professional self-employment. There are a variety of tasks you can take on as a Virtual Assistant, and the wide range of services opens up many opportunities to specialize.
It's important to think ahead about what services you want to offer and how best to market your offering. You should also familiarize yourself with the legal framework, such as business registration, to avoid any unpleasant surprises later on.
Also, don't sell your time and expertise short. While there are numerous platforms where you can offer yourself as a virtual assistant, the pay rates are often low and it can be difficult to beat the competition. It is therefore worth investing in your own further training and positioning yourself on the market as an expert in order to be able to achieve higher prices.
The bottom line is that working as a virtual assistant – whether full-time or part-time – is particularly suitable for you if you enjoy working from anywhere in the world and have the flexibility to manage your own hours.
Here you will find an overview of free financial bookswith the help of which you can build your own online business and earn money on the Internet.
---