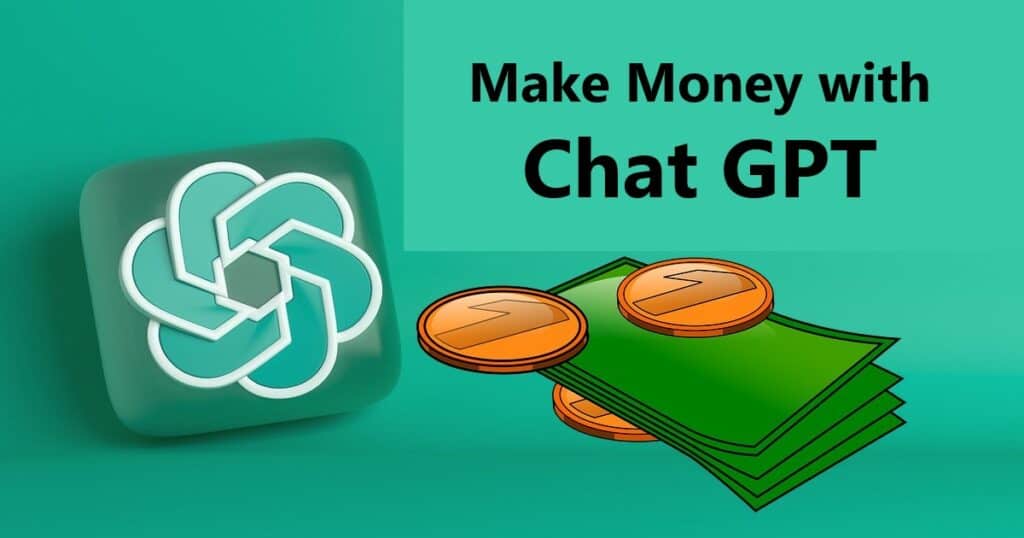 ChatGPT is currently on everyone's lips. Did you know that this platform indirectly allows you to make money from writing texts by taking some of your work off your hands? And Chat GPT can also be used in other ways to earn money. In this article, I will show you how ChatGPT works, what are the earning opportunities and how you can successfully make money with ChatGPT.
What is ChatGPT?
ChatGPT is a language model developed by OpenAI and based on the GPT 3.5 architecture. The system is generally based on artificial intelligence and can understand and respond to natural language. Accordingly, it can conduct human-like conversations and perform various types of tasks such as text completion, translation, summarization, question answering and more.
How to make Money with Chat GPT
There are several ways to make money with ChatGPT directly or indirectly. For freelance copywriters, editors or translators, ChatGPT is primarily a tool to increase their workflow and productivity. And since time is money, you practically earn money this way with ChatGPT.
In concrete terms, this could look like this:
You are a translator and instruct ChatGPT to translate a text for you.
You are a copywriter and ask ChatGPT to write you a suitable text.
You are a proofreader, then you can load the text into ChatGPT and ChatGPT will look for errors, evaluate the original text according to specified criteria or rewrite it.
ChatGPT can also be helpful for programmers, as it can create basic code. Especially coding tasks that require little creativity and are simply time-consuming can thus be taken over by ChatGPT.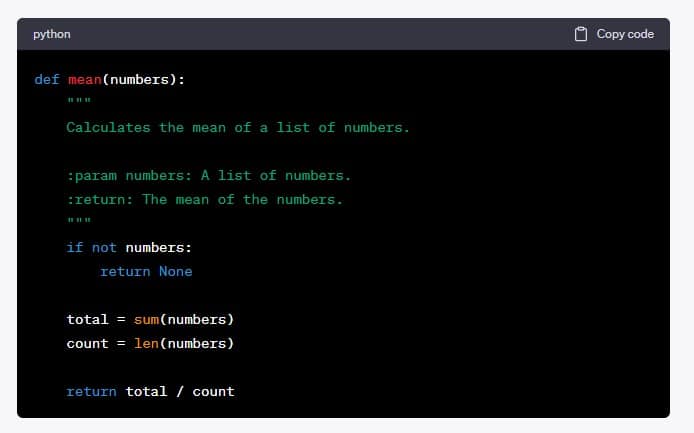 ChatGPT can also create tables if you provide the program with appropriate information.

In addition to the opportunities to make money with ChatGPT in translation, copywriting and programming, ChatGPT is increasingly being used by businesses to automate customer support and sales calls and make them more efficient. Through natural language processing, ChatGPT can automatically respond to requests and questions from users and generate appropriate answers. So far, however, it is not yet possible to integrate ChatGPT as a chatbot on one's website without restrictions. But it certainly won't be too much longer until then.
In addition, some companies offer interesting job opportunities as "ChatGPT Prompt Writer" or "Prompt Engineers", which means that in such a case you will earn money directly with ChatGPT.
How well is ChatGPT suited for various Tasks?
First of all, ChatGPT is amazingly good. Especially considering that it hasn't been on the market long and AI technology is only just beginning. However, ChatGPT still has some weaknesses, which are more serious or less depending on the task at hand.
ChatGPT and Scientific Work
Especially if you want to use ChatGPT to write scientific papers, you should check every statement of ChatGPT. Because ChatGPT is known for writing total bullshit, which is formulated perfectly, but is still wrong. Also, supposed sources that ChatGPT provides when asked are often wrong or the literature does not exist at all. However, if you are aware of it and are appropriately critical, ChatGPT can assist you with writer's block and help you find appropriate wording for your work.
ChatGPT as a Translation Tool
Even though ChatGPT can be used as a translation tool, the translations are not always good (and some language pairs don't exist yet anyway). In any case, there are much better tools specifically designed for translations (CAT tools like Trados, etc.). As a professional translator, I would not use ChatGPT.
ChatGPT as a Lector
ChatGPT is very good for correcting and rewriting texts, the important thing is that you tell ChatGPT exactly what you want.
ChatGPT and Text Creation
For writing texts, ChatGPT is the most suitable, whether blog texts optimized for a given keyword or in copywriting – ChatGPT does an extremely good job. For freelance copywriters, ChatGPT is therefore an enormous help.
How to get Started with ChatGPT
To get started with ChatGPT and start earning money with ChatGPT, you must first register with OpenAI. Go to the OpenAI page and click on "Try ChatGPT". Then click "Sign up" in the window that opens and enter your email and set a password. After that you will receive an email where you verify your user data. Afterwards you can log in to ChatGPT with your access data. To do this, click on "Log in". Then enter your first and last name and your cell phone number in the fields that appear. To verify your mobile number you will receive a security code via SMS. Enter this code into the form on the website and your registration with ChatGPT will be complete.
What are the ChatGPT Alternatives?
Everyone talks about ChatGPT, however there are other AI tools that should be mentioned here. In my opinion, the best tools besides ChatGPT are Jasper Chat and Chatsonic. In this article you will learn more about the best ChatGPT alternatives 2023.
Conclusion: How to Make Money with Chat GPT
ChatGPT can be used indirectly to make money from it. It should be seen first and foremost as a useful tool that can save you a lot of time as a translator, programmer, copywriter, etc. In addition, you can also let ChatGPT generate ebooks, AdCopys or other texts for you and turn them into money.
Basically, you don't make money directly with ChatGPT as a self-employed person or freelancer, but rather indirectly, by saving time and then using that time to make money elsewhere.
Also, you should not rely 100% on ChatGPT. Because that will certainly go down the drain. ChatGPT is not omniscient – on the contrary – it is an automated system that strings together words that are most likely to be correct. ChatGPT does not have access to Google and Co. and therefore cannot be up to date. However, if you are aware of it and are appropriately critical, ChatGPT can assist you with writer's block and help you find appropriate wording for your work.
Other Options to make Money online
Besides the possibility of making money with ChatGPT, you can earn money on the Internet in many different ways. Here are a few interesting examples:
---