The best side business ideas: In the age of the Internet, there are more opportunities than ever to start your own business or become self-employed. Since many people understandably want to "get a taste" of self-employment without quitting their salaried job, it is a good idea to start out as a sideline entrepreneur. A side business has the advantage that it can be carried out alongside your actual job, giving you income security and at the same time allowing you to slowly, incidentally increase your self-employment income.
Whether you want to start your own side business to make it your main source of income in the long run and live off of it, or if you just want to earn some extra money – here you will find the best side business ideas for employees, students or retirees.
In addition to listing and describing many sideline ideas, you'll learn when and where to register a sideline business, what you're allowed to earn in a side business, how things work with taxes and sidelines, and much more.
What is a Side Business?
A side business is -as the name suggests- a profession or a business activity that you carry out SIDE of a main activity (usually a non-self-employed activity). The sideline is therefore secondary from a financial and time perspective.
The legal form of your business cannot be derived from a sideline, it only says that you are "doing the business on the side". You may or may not make use of the small business rule (Kleinunternehmerregelung) with a side business (if you have a business in Germany). Ultimately, that's up to you.
Side Business Ideas
Here's a list of the best side business ideas that you can implement on the side, with relatively little effort, and also work alongside your main job.
Sell Products
One idea for a sideline business is to buy products cheaply and sell them more expensively, which is probably one of the oldest lines of business at the same time. And it still works. Whether you sell on marketplaces and platforms like eBay, eBay Classifieds, Shpock or Amazon, or create your own online store (e.g. with Shopify) – the basic principle always remains the same.
Since creating your own online store can be relatively time-consuming for beginners and you first need a customer base to be able to generate significant sales, it is particularly useful to list your products on ready-made marketplaces such as eBay or eBay Classifieds, as potential buyers are already available. A step by step guide to successful selling on eBay can be found here. The best tips for selling on eBay classifieds and what you have to consider as a commercial seller can be found here.
If you still want to set up your own online store (to be independent of platforms and save on fees), but you don't know how to do it, you can have an expert create an online store for you at a low price on Fiverr*.
Dropshipping
Dropshipping practically belongs under the heading "Selling products", but it has recently become so popular that it is here separately. What is Dropshipping in the first place? Dropshipping is nothing more than a fulfillment method where you, as a store owner, have products delivered to your customers without having the inventory in stock yourself. This way you save space and don't have to make big investments in advance. When a customer buys something in your online store, you in turn buy the product cheaper from a wholesaler, who then sends it to your customer directly.
Online Tutor
If you're particularly good at a particular subject, language or similar, you could tutor or work as an online tutor to supplement your income. You could either work in a permanent tutoring center or teach online to operate from anywhere. A good online platform where you can tutor online as well as teach languages and other things is GoStudent, for example.
Social Media Management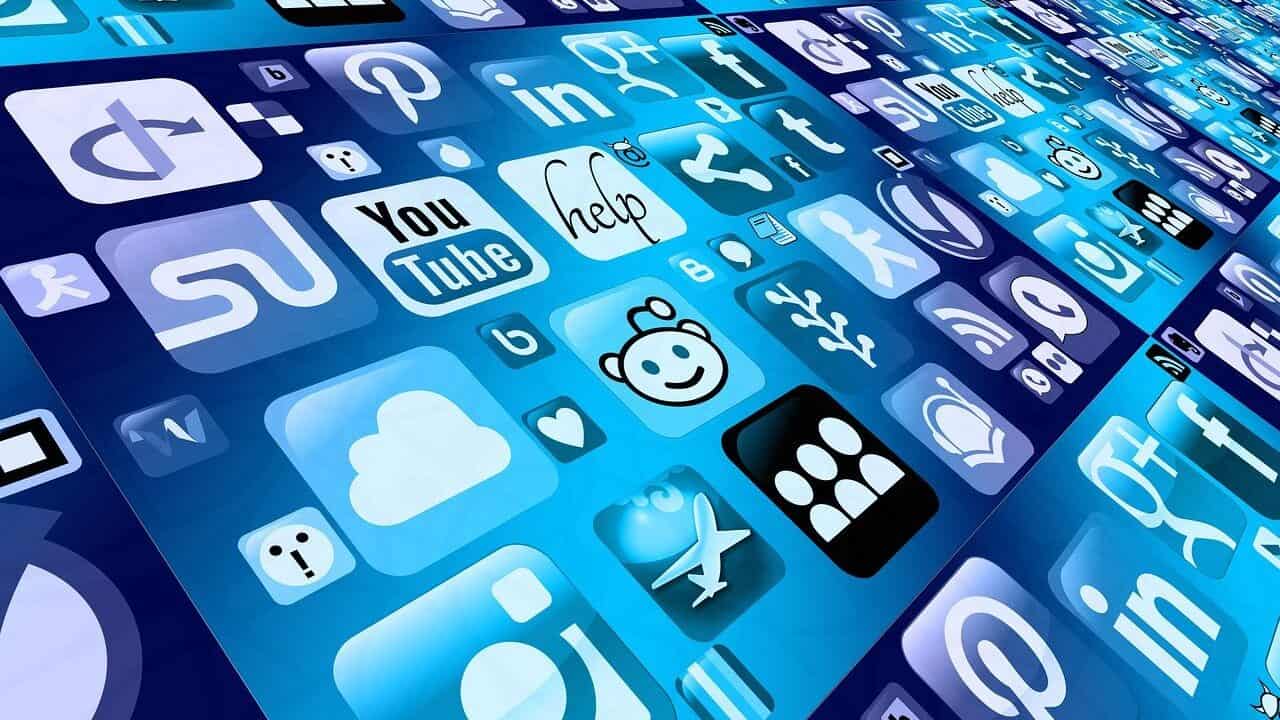 Many companies struggle to keep their social media channels up to date and therefore often look for support. As a social media manager, you can start your own business on the side and work for a variety of clients. The jobs are often very varied and you can work remotely from anywhere.
Event Management
Another side business idea is suitable for those who like to organize and plan events: as an event manager, you can start your own business on the side and plan and execute smaller events such as birthdays, weddings or company parties.
Freelancing
If you're particularly good in a certain area, you could establish yourself as a freelancer. Whether you have good skills as a programmer, designer, copywriter or anything else, there is always someone who wants to use your services. Platforms like Upwork, Fivver*, PeoplePerHour or Freelancer.com offer a wide range of jobs that you can do remotely and part-time.
In this article, you'll learn how to get started and earn money as a freelancer on Fiverr*.
Become a Chat Moderator
If you enjoy being on the Internet and helping others, you could also become a chat moderator. You could work in a customer support chat for a company or be active in an online forum and get paid to answer questions and solve problems. However, the pay for chat moderators is usually pretty lousy and some chats (e.g. those where you have to pretend you're interested in others) are ethically questionable. Nevertheless, it may be a good place to start.
Publish eBooks
Side hustle idea: If you love to write and have an exciting story or useful information to share, you could publish your own eBook on the side. You could offer it on platforms like Amazon (Kindle Direct Publishing – KDP) or Apple Books and make money on the side.
Run a Blog or Website
If you love to write and want to cover a particular topic in detail, a blog or website could be a great side hustle idea to start your own business on the side. You can include advertising (e.g. via Google AdSense) to earn money, include affiliate links, receive annual royalties from VG Wort or offer your content on Patreon or a similar platform.
How to embed Google AdSense on your website and earn money with it, you can read here.
What the VG Wort is, how you can use it to monetize your blog or website with little effort and how you can earn money passively with it, you can read here.
Become a Texter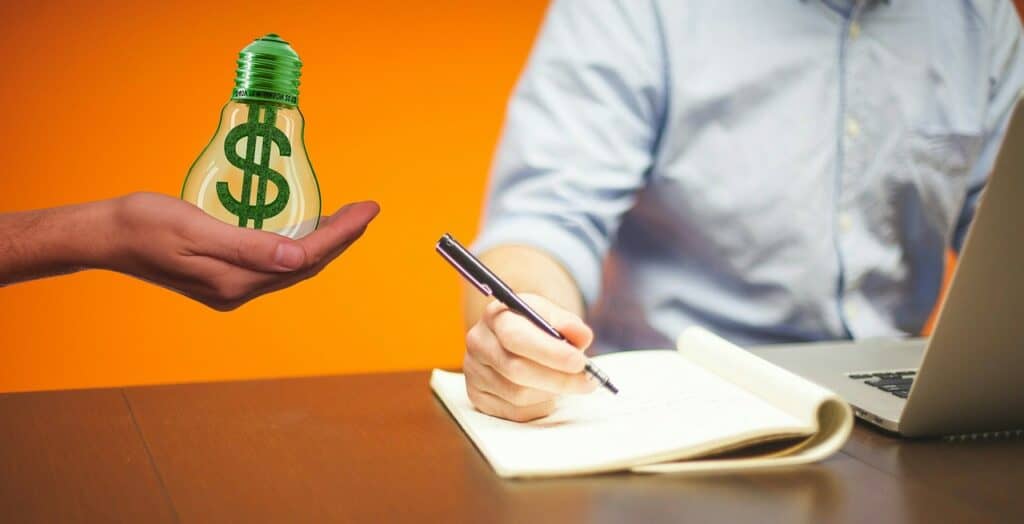 Here are a few side business ideas for those who don't like being in front of the camera: If you like to write and can do research on a variety of topics, you could start your own business as a texter. You could work for businesses, bloggers, or publishers, writing copy for websites, marketing materials, or even books.
As a text writer, you can work in a variety of fields. Below you will find some examples of the different types of texters:
Copywriter: Copywriters write copy for advertising campaigns, landing pages, email marketing and other marketing materials. They specialize in writing the most compelling copy possible to attract and retain customers.
SEO Writers: SEO writers optimize texts for the search engines. They research the right keywords and integrate them into the text so that the page is found well in search queries.
Web Texter: Web texters write texts for websites. They make sure that the text is easy to read and meets the requirements of the website.
Ghostwriter: Ghostwriters write texts for other people, who are then named as the author. They can write books, articles, blog posts or other texts.
Proofreader: Proofreaders check texts for spelling and grammatical errors and correct them. They can work for publishers, agencies or as freelancers.
Since it can be difficult to build a client base, especially in the beginning, here are what I think are the best platforms for texters (all of which I use myself) where you can register as a freelancer:
YouTube, Instagram, TikTok
If you like being in front of the camera and have creative ideas, you could start your own YouTube channel. You could then talk about a specific topic, give tutorials or provide entertainment and make money from it by running ads or using affiliate links.
Likewise, you could use Instagram or TikTok to start your own business. For example, you could sell your own products, advertise for other businesses, or offer your services.
Airbnb Rental
If you have enough space in your home, you could rent it out on Airbnb on the side to supplement your income. You could rent out your room, your guest room, or even your whole house while you're traveling or working.
Virtual Assistant
If you're well-organized and enjoy working for others, you could start your own business as a virtual assistant. You could work for various companies or self-employed individuals as support, taking on tasks such as email management, scheduling, and research.
Affiliate Marketing
If you run a website or blog, you could use affiliate marketing to make money on the side. Here you recommend products or services of other companies on your website and receive a commission if someone makes a purchase based on your recommendation. You can also have experienced freelancers professionally create a website completely tailored to affiliate marketing. I like to use Fiverr* for this – here you can see an example of an affiliate link 🙂
T-shirt Business
If you're creative and like working with textiles, you could start a t-shirt business on the side. You could create custom designs or have freelancers create them on platforms like Fiverr* and sell t-shirts in a retail store or online. Online platforms and sites suitable for selling your t-shirts include Amazon MBA or Spreadshirt.
Side Business Ideas Handicraft
Sideline business ideas for the crafty: If you are rather crafty or even work in a crafty profession, then it is very obvious to carry out your employee activity after work or on weekends additionally as a sideline business. Professions such as plasterer, roofer or tiler are particularly well-suited for (part-time) commercial work. Since there is a huge demand for craftsmen right now, you can practically set your own hourly wage and earn a very good extra income with just 2 days of work.
If you're crafty or artistic, but would rather start a side business from your own living room, you should check out the sales platform Etsy. There, sellers offer their handmade products for sale, just like eBay, only with a focus on personalized and homemade items.
So whether you create paintings, knit, make pottery, jewelry, or natural soaps, as soon as you make something yourself, Etsy is a platform you should definitely check out.
When to Register a Side Business?
A sideline business in can be registered at any time as long as you have a main job and the sideline business is not your main job. You must register a sideline business in Germany like a "normal" business if you intend to make a profit. And at the latest, as soon as you actually earn money with it.
Where and How Do I Register a Side Business?
You register a sideline business like a "normal" business at your local trade office (in some communities the trade office is part of the public order office). Which office is responsible for you depends on where you live. You can find the relevant information on the Internet.
There, you'll need to fill out a registration form and submit other documents, such as proof of commercial liability insurance, if applicable. Registration is usually relatively cheap. It is advisable to ask the trade office in advance which documents are required and whether there are any special regulations for the planned sideline business.
In addition, remember to notify your employer of your commercial activity if required by your employment contract.
What am I allowed to Earn on the Side?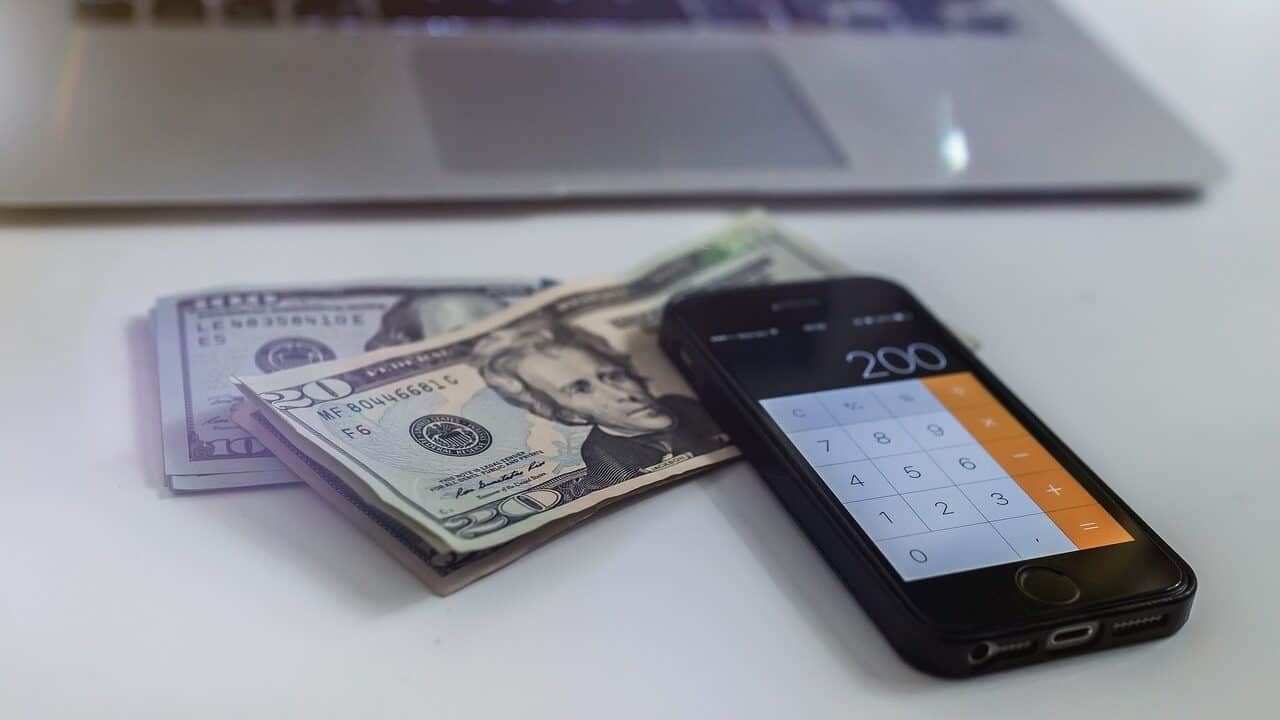 As a practical matter, your sideline business must not exceed your primary business both economically and temporally in order to still be accepted as a sideline business. Accordingly, the classification as a sideline business depends, among other things, on your income from your main job.
The maximum amount of time that may be spent per week in order to be accepted as a secondary activity is interpreted somewhat differently depending on the authority. As a rule of thumb: maximum 18-20 hours per week.
Side Business Taxes
In general, taxes are payable on income from a secondary business in the same way as income from a main busines (this applies at least for germany). A side business is therefore not tax-exempt (unless you make no profit or losses, in which case there is no income tax, instead this would reduce your overall income tax burden – but that should not be the point).
Side Business Advantages
With a side business, you don't put all your eggs in one basket for the time being, but continue to be financially secure through your main job. Accordingly, the pressure is not so great to get into the black as quickly as possible and you can scale your business in peace. Especially if it's your first time being entrepreneurial, a side business makes sense to gain initial experience, try things out at your leisure, fail, move on, and eventually really take off.
Check out this article if you need more inspiration on how to find a remote job to make money online as a beginner.
Side Business or Minijob?
As mentioned above, your income from the business is offset against your income from non-self-employment and then taxed in total. So, for example, if in one year you made a gross profit of 500€ per month on average (so 6000€ per year) and you also earned 50.000€ gross per year in your main job, the total amount of 56.000€ is taxable. Due to the higher income you have to pay higher taxes, which makes the actual profit of 500 €/month melt away quite nicely. Unfortunately, in Germany, there is no lump-sum trade allowance that would allow you to earn additional tax-free income on the side – similar to a mini-job – regardless of your other income.
So, if you don't have the ambition (which is perfectly ok) to earn significantly more than 500 €/month in the medium or long term with your side business, it might make sense to take a mini-job instead and earn up to 520 € tax-free.
On the other hand, a sideline business can also reduce your tax burden – especially in the first years of your business – if you make a loss with the sideline business (e.g. through initial investments such as a new laptop etc.). However, it is not a good idea (nor is it legal) to use a side business to reduce taxes, and if after several years you are still not making a profit, the tax office may accuse you of hobbyism, which would cause you to lose your business status.
In general, however, a mini-job and a sideline do not have to be mutually exclusive. You can also have both alongside your main job.
Switch from a Side Business to a Main Business
You can, of course, change from sideline to main business (or vice versa) at any time. You must then carry out this change at your responsible trade office and, if necessary, also inform your tax office about it.
Also, at some point the tax office may no longer recognize your side business as such and classify it as a main business instead. This is the case, for example, if your income from (part-time) commercial activity exceeds the income from your actual non-self-employed main job. Anyway, when the time comes, you should rethink what you want and whether you shouldn't fully focus on your trade. It is also questionable whether you will then find the time for your salaried job at all.
Conclusion: Side Business Ideas
The bottom line is that there are many different ways to become self-employed or start a side business. From starting your own online store to renting out property on Airbnb, there are many side business ideas that suit different talents and interests.
The important thing is that you choose a side hustle idea that fits your strengths and interests. If you do something you enjoy, you will most likely be more successful at it. It's also worth finding out about the legal aspects and tax obligations before starting your own business.
In general, a side business is particularly suitable for people who would like to earn some extra money on top of their main job, or who would like to start their own business but are not yet ready to become fully self-employed. No matter what applies to you, if you plan well and pursue your ideas consistently, a side business can be a great way to earn money on the side and exercise your talents and interests.
---
Disclaimer/Disclaimer: The information provided does not constitute investment advice or a recommendation to buy. These are my generally published opinions and experiences as a private investor. I assume no liability for your investment decisions. Also, I am not a tax advisor – to be on the safe side, you should always contact your tax advisor for tax issues.
---