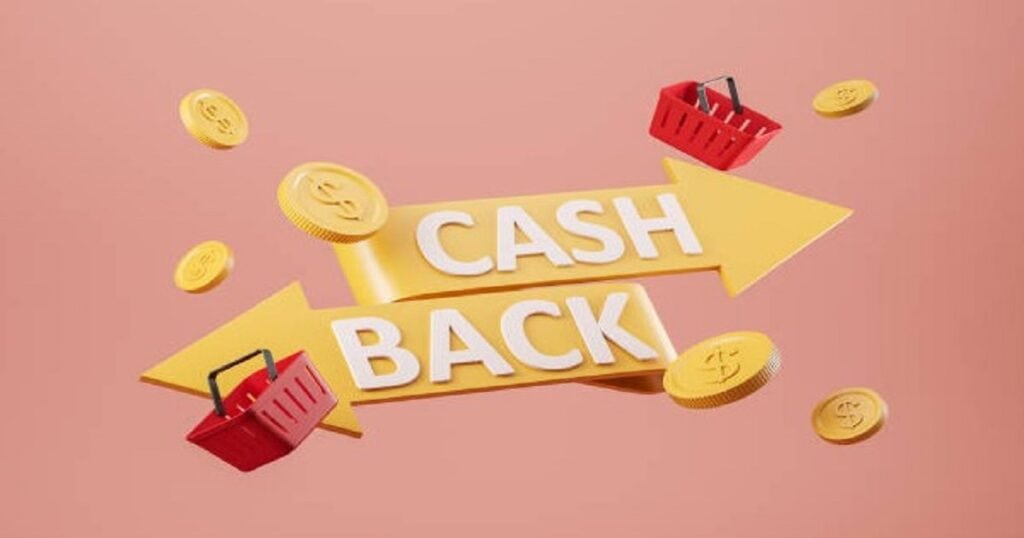 Cashback apps are great for saving money on everyday purchases or expensive purchases. Whether you're shopping at the supermarket or booking your vacation, cashback apps will reimburse you for part of the cost.
Even though this might not be too much money if you use the app once, if you use such an app on a regular basis, it adds up to a considerable amount of money over the course of a year. A few hundred dollars per year in cashback are easily possible!
In this article, I'm going to introduce you to the 10 best cashback apps that can be best integrated into your everyday life, whether it's at the supermarket or the gas station, without any real extra effort on your part.
How do Cashback Apps work?
Before we get to the best cashback apps, let me first briefly explain how these apps work in the first place. The principle is pretty simple: when you make a purchase through the Cashback app, you get a portion of the purchase price back – sort of like a reward for your purchase. This can be a few percent of the purchase amount or even fixed amounts. The apps often work with different stores and brands to give you these discounts.
Some apps specialize in certain shopping categories, meaning some are particularly worthwhile for bookings around vacations, for example, while others are all-rounders that pay cashback on any purchases.
Essentially, Cashback Apps work as follows
Activate Discounts: You choose the store in the Cashback app where you want to do your shopping.
Make a Purchase: You go to the desired store via the app and buy as usual.
Receive Cashback: After the purchase, the cashback amount will be credited to your app account.
Payout: As soon as you have reached a certain payout limit, you can withdraw the collected cashback balance.
The 10 Best Cashback Apps
Below are the 10 best cashback apps with Pros and Cons.
1) Swagbucks
Swagbucks is a popular platform that goes far beyond simple cashback. Here you can not only get money back, but also collect points in various ways (so-called "Swagbucks") and exchange them for rewards such as vouchers or PayPal credits.
The platform offers a variety of ways for you to save and earn money while shopping and doing other activities.
Swagbucks cooperates with a wide range of online stores and service providers. If you are planning to buy something, you should check if the store you want is listed on Swagbucks. Activate the cashback offer on Swagbucks and then go to the desired store and make your purchase as usual.
After you make your purchase, the cashback will usually be reflected directly into your Swagbucks account. The exact duration until the cashback becomes visible can vary and often depends on the conditions of the particular offer.
Other ways you earn points on Swagbucks include:
Answering Surveys
Watching Videos
Performing Searches
Participate in Events
Gambling Games
2) iGraal
iGraal is my personal #1 cashback app when it comes to shopping online. In addition to high cashback rates, you can also find many coupons and price comparisons at iGraal. By combining cashback with one of the many coupons or discount promotions, you can save even more money.
You can get cashback via the iGraal app or by downloading the cashback reminder for orders via the browser and thus activating the cashback directly on the store website.
On the market for more than 15 years
App & Browser Version
Top rating on Trustpilot (4.6/5 stars)
More than 1,800 partner stores
Exclusive vouchers
Payout from €20
Payout via PayPal or bank transfer
€5 Bonus for New Registration via this Link*.
3) mycashbacks.com
Mycashbacks.com is a modern cashback platform that allows consumers to get cash back while shopping. The platform works with over 3000 online stores and service providers to offer attractive discounts to its users.
After you sign up at mycashbacks.com, you can browse the available cashback offers. Mycashbacks.com cooperates with a variety of online stores and brands in different categories, including fashion, electronics, travel and more.
When you purchase through a participating store, you will receive cashback directly in the form of a monetary refund. This is a big advantage over platforms that transfer cashback to you first in the form of points, which you still have to convert into rewards.
Starting from €1.00 you can get your cashback paid out!
Receive money instead of points
Payout from €1
Average €250 cashback per year
Monthly raffles
€10 Bonus for New Registrations via this Link* (only if you collect €20 Cashback within 12 months)
4) LetyShops – Cashback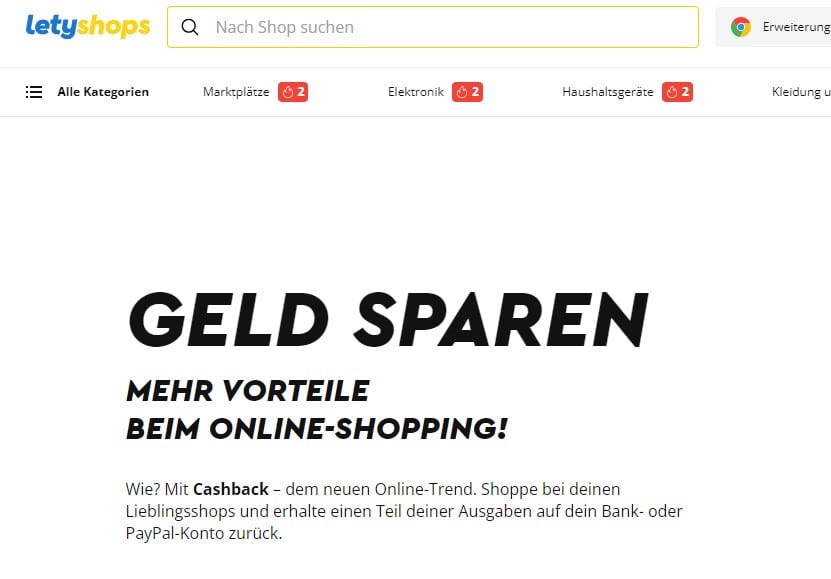 LetyShops is an advanced cashback app and platform that allows consumers to get money back when they shop online. The platform works with a wide range of online stores and offers a wide range of products and services for which cashback is available.
On LetyShops you get cashback directly to your bank or PayPal account. The platform is available as a cashback app and in the browser and has been on the market for more than 9 years.
Receive money instead of points
Cashback payment via PayPal or bank transfer
Platform has been on the market for a long time (9+ years)
€5 Bonus when you sign up via this link* (only if you make a purchase for €30 in the app within 30 days)
5) NielsenIQ Homescan
NielsenIQ Homescan is an innovative platform that enables consumers to participate in market research while tracking their purchases and consumption habits.
Unlike traditional cashback apps, Homescan offers the rather unique opportunity to earn rewards by scanning purchases and sharing consumption information.
Once you have successfully registered, NielsenIQ Homescan will provide you with a handheld scanner or mobile app that you can use to make purchases.
Every time you go shopping and buy products, you scan the barcodes or the receipt of the purchased products. This helps NielsenIQ collect information about your purchases, which is used for market research purposes.
In return for participating and sharing your shopping information, you will receive cashback points that you can redeem for rewards in the Nielsen Shop. The more you participate and share data, the more rewards you can earn.
Additionally, you can participate in surveys and earn even more points. There are also regular car raffles.
You can exchange your points for rewards from the following providers, among others:
Amazon
Zalando
Ikea
Adidas
Spotify
Decathlon
6) Shopmate
Shopmate is an innovative cashback platform that allows consumers to get cash back when shopping online. The app works with a wide range of online stores to offer attractive discounts and cashback offers to its users.
Download the Shopmate app to your smartphone and create an account (alternatively via browser). Go to a store via your Shopmate account and buy something there. Then the cashback will be marked in your account.
Once the return period of your purchase has expired, you will actually receive your cashback. Depending on the store and provider, this can take days to a few months. You can get a cashback payout from as little as €2.
Up to 15% cashback
Payout from €2
7) Shoop
Shoop is a relatively well-known cashback platform and app with more than 1.4 million users. On Shoop there are over 2,200 partner stores where you can get cashback for all of them. You can get cashback e.g. at eBay or check24.
Withdrawals are possible from as little as €1. However, the app's rather mixed reviews recently indicate that there are probably problems with the payouts or that they are delayed.
Payout from €1
Large selection of cashback partners
Mixed rating in the Playstore
8) Marktguru – Prospekte & Cashback
Marktguru – Prospekte & Cashback is an app that allows consumers not only to browse current offers and brochures from stores near them, but also to receive cashback on selected products. With this cashback app, you can easily save money and benefit from attractive offers at the same time.
Download the Marktguru app on your smartphone and create an account. Open the app and browse through the current offers and brochures of stores in your area. Here you will find information about special offers, discounts and products for which cashback is available.
If you find an offer you're interested in that has cashback available, activate it in the app. Then buy the selected product in the specified store.
After the purchase, take a picture of the receipt via the Marktguru app to confirm your purchase and claim the cashback.
After your receipt has been verified, the corresponding cashback will be credited to your Marktguru account.
Once you reach a certain payout limit, you can withdraw the collected cashback to your bank account or use it for further purchases and offers in the app.
All brochures and offers at a glance with one app
Get cash back
Payout from €10
9) Cashback-Service "Megabonus"
Megabonus is a cashback app on which more than 2500 cashback stores are stored. You get cashback on purchases made on popular platforms like AliExpress, Booking.com and many more.
You can easily withdraw your cashback bonus by credit card or PayPal.
Megabonus has a level system. The more you buy, the higher you level up and the higher cashback rates you get!
Still a real insider tip
High cashback rates possible due to level system
Cashback payment via PayPal or credit card
Large selection of participating stores
Payout from $1.5
10) Crypto.com Credit Card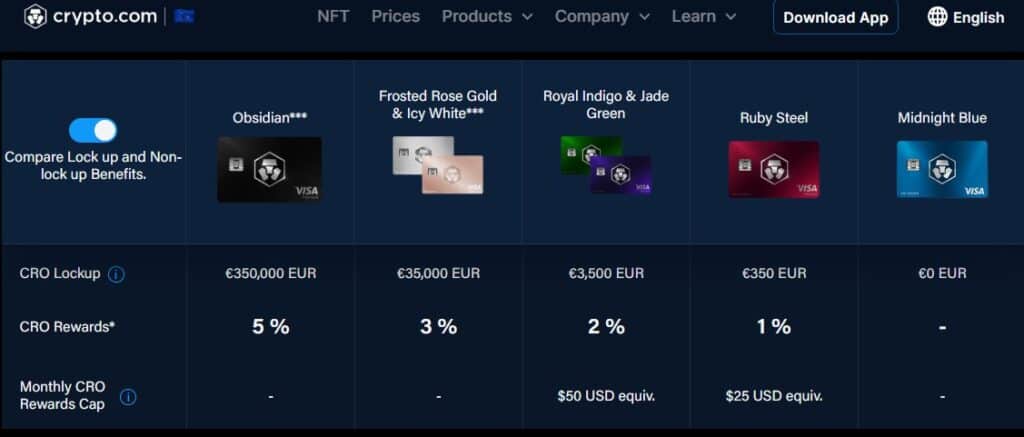 Crypto.com is an innovative platform that not only allows you to trade numerous cryptocurrencies, but also offers cashback in the form of cryptocurrencies for your transactions.
To get cashback, you need to register with Crypto.com and get one of the Crypto.com Visa cards. Depending on the credit card, you get a certain percentage of the purchase amount back as cashback in the form of cryptocurrencies.
With the best card you get 5% on all your purchases. However, to get the card, you need to deposit a certain amount of money in the form of CRO.
You will receive cashback in the form of the platform's own cryptocurrency CRO, but you can convert this to Dollar or EURO and withdraw it at any time.
Plus, depending on the card, you'll get a full refund for your Spotify subscription or Amazon Prime subscription.
Cashback on almost all purchases, with few restrictions
Very high cashback rates (up to 5%), depending on your credit card
Additional benefits, such as free Spotify, etc.
Beautiful metal credit card
Conclusion: Are Cashback Apps worth it?
Now the question arises: Are cashback apps really worth it overall? Well, you won't get rich with cashback, of course. However, if you regularly shop online or at the supermarket, cashback apps are definitely a smart way to save money without any real effort. Calculated over the year, this can add up to a few hundred dollars or euros, which is why it is definitely worth it!
It is important to use a cashback app that best suits your buying habits and offers you the best deals and offers. You should also pay attention to whether there are any withdrawal fees or other conditions that you need to consider.
Personally, I use Swagbucks* mainly to earn money by playing games and taking surveys, and iGraal* to get cashback on (online) purchases on sites like Lieferando, eBay or Booking.com. Last year alone I received cashback of about €300 through iGraal and Swagbucks.
So, why not try it out and see how much you can save? Enjoy shopping and saving!
Additionally, if you want to know what apps you can use to make money playing games, check it out here.