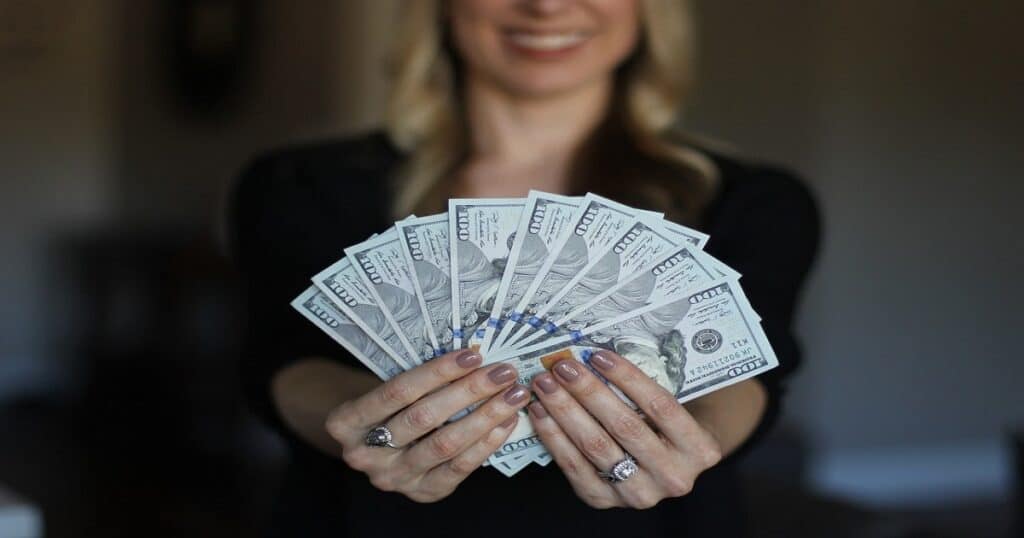 Today I want to share with you some great ways to make money online while getting paid instantly. In today's digital world, there are countless options for making money from home or on the go.
However, many options will only pay you out after you reach a high minimum amount or you will only receive money once a month. Of course, this is inconvenient if you want to make some money right away.
Therefore, here are 10 top ways for you to make money online with instant payout. You will probably not become rich with it, however, to earn something in addition, for a vacation or the like, it is enough all the time! By the way: How you can make extremely inexpensive vacation, is in this article.
1) Answer Surveys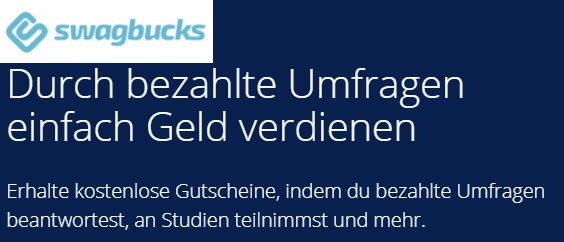 There are many survey platforms where companies want to know your opinion about various products and services. By participating in surveys, you can not only give your feedback, but also earn cash. Some platforms offer instant payout with PayPal as soon as you reach the minimum payout amount. The minimum payout amount is usually very low.
Answering surveys is a great way to earn some extra cash, as you can answer a few surveys on the side from your phone while you're on the train or waiting for someone. You won't get rich with it, but a nice pocket money is possible. Here are the best survey platforms to make money online with instant payout:
2) Do Micro Jobs
In so-called micro-jobs, you do small tasks in exchange for immediate pay. These can be simple tasks such as data research, image descriptions or categorizing products. You decide for yourself how much time you want to invest.
The earnings from micro-jobs, just like answering surveys, are manageable. But a few hundred dollars a month are already possible. Here are the best micro jobs platforms to earn money online with instant payout:
3) Conduct Product Testing
Some companies offer you the opportunity to test their products and share your experiences. You can test products like electronics, household goods or cosmetics. Often, not only do you get the product for free, but you also get paid immediately after testing.
Since it's not that easy to get product tester jobs where you work directly for a company, there are several platforms that act as intermediaries where you can work as a product tester. Here are the best product tester platforms to make money online with instant payout:
4) Affiliate Marketing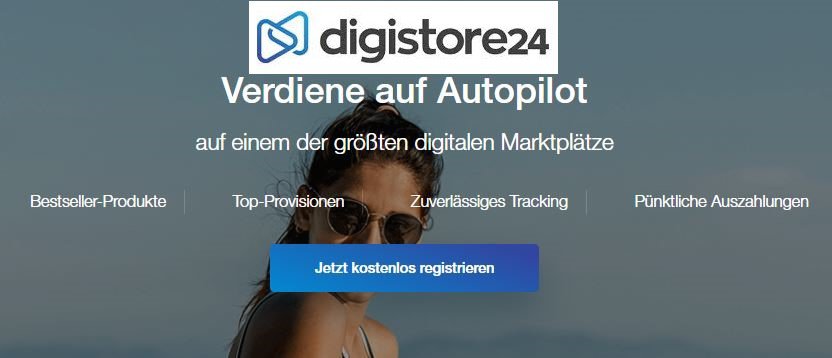 Affiliate marketing is a great way to make money online, as there are no upper limits and as an affiliate you can earn a passive income in the long term. Sign up with various companies or platforms as an affiliate and promote their products or services.
For every sale or action generated through your affiliate link, you will receive a commission, which is often credited to you immediately. Here are the best affiliate platforms to make money online with instant payout:
5) Sell Online Photography

If you have an eye for photography and like taking beautiful pictures, you can offer your photos for sale online. There are platforms where you can upload your photos and get royalties once someone uses your images. Payment is often made immediately or after a few days, depending on the platform.
Here are the best stock photo platforms to make money online with instant payout:
6) Online Copywriter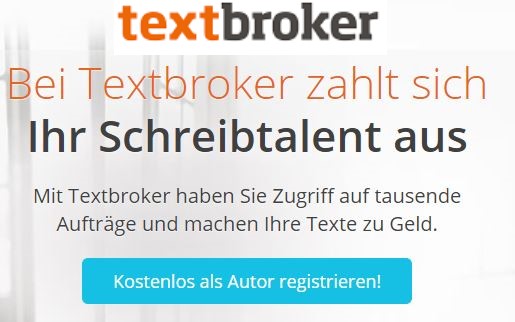 If you have a passion for writing, you can use your copywriting skills to get paid instantly on online platforms. There are several platforms and companies looking for qualified copywriters to create content for their websites, blogs or marketing materials.
You can accept orders and receive payment per written text or per word. Here are the best copywriting platforms to make money online with instant payout:
7) Online Translations & Proofreading
If you have good language skills, you can offer yourself as an online translator or online proofreader/editor. There are numerous platforms where you can find translation and editing jobs and get paid immediately. Depending on the size of the order and the language combination or the complexity of the text, the payment varies.
Most platforms require you to take a qualification test in order to work on the platform. However, these tests are usually done quickly. This is also the case with Mentorium, the test to qualify as a proofreader only takes about 30 minutes. The pay as a translator or proofreader is better than that of product testers or micro-jobbers. It is possible to work full-time as a translator or editor on Mentorium or other platforms, or to earn at least 1000 – 2000 € per month. Here are the best platforms to make money online with instant payout, where you can sign up as a translator, proofreader or editor.
8) Freelancer Activities
If you have certain skills such as copywriting, translating, graphic design or programming, you can offer these skills on your own as a freelancer. There are many online platforms where you can find jobs and offer your services.
As a freelancer you have the opportunity to earn far more than $100 per hour, depending on the niche. Therefore, working as a freelancer is particularly suitable for earning money online. On most platforms, you get paid quickly after completing a job. Here are the best freelancer platforms to make money online with instant payout that you should sign up on:
Fiverr is not only a great place to earn money as a freelancer (you can find out how to do that here), but you can also outsource tasks of your business to other freelancers and save a lot of time and money. You can e.g. hire freelancers on Fiverr to create you a new logo, a new website or help you rank blog posts higher and much more.
Sign up by clicking the button and get 10% discount on your first Fiverr order.
9) Virtual Assistant
More and more companies and individuals are looking for virtual assistants to help them with various tasks. This may include email management, scheduling, or social media management.
As a virtual assistant you are mostly independent, accordingly you decide with whom and how much you work. Therefore, you bill yourself and get paid per hour or per task completed. Depending on the payment term, you will receive your payout via bank transfer or PayPal within a few days or weeks.
If you want to know how exactly to become a Virtual Assistant and earn money as such, read this article. Here I present 10 jobs for VA career changers and these virtual assistant jobs are the best paying.
10) Provide Online Tutoring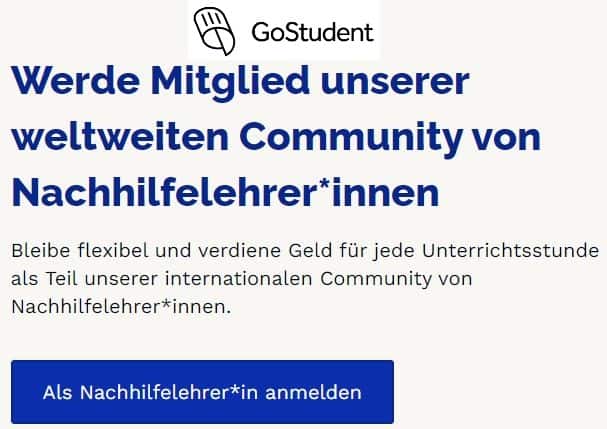 If you have a good knowledge of a particular subject, you can tutor online. There are platforms that allow you to help students with their learning goals. You are usually paid per lesson and receive your money after the lesson. The hourly wage varies depending on the subject and experience and is usually $15/hour for beginners.
Here are the best online tutoring platforms to make money online with instant payout:
Conclusion: Make Money Online Instant Payout
As you can see, there are numerous ways to make money online and get paid instantly. Whether you're answering surveys, doing micro-jobs, or offering your skills as a freelancer, it's up to you to find the right method for you. Use the potential of the Internet and open up new earning opportunities with instant payouts.
Of course, there are many more good ways to make money on the Internet:
Top 3 Providers for your Investment
Personally, I use all three providers – for a maximally diversified portfolio consisting of instant-access and fixed-term deposits, stocks, ETFs and crypto as well as P2P.
---