In the following post, I will present you in detail more than 36 methods on how to build passive income. The dream of earning a regular income virtually in your sleep and thus even achieving financial freedom is a dream that many have, but only the fewest achieve.
This is often due to completely wrong ideas about how passive income is generated.
And right from the start: As a normal wage earner and without huge assets, it takes an enormous amount of work and time to build up passive income.
And even more difficult to achieve financial freedom with it. Here I give you 10 tips on the road to financial freedom.
So much for that. But what is passive income anyway?
What is Passive Income?
To clarify what passive income actually is, let's first define what is meant by active income.
Definition of Active Income
Active income is an income stream that is earned in exchange for labor and time. In a traditional salaried job, you receive active income. Also, as a self-employed person, you often generate your money from active income, e.g. if you are a store owner and you are actively engaged in selling the goods.
In summary, we can say that we speak of active income as soon as the income stream is generated by contributing one's own labor and/or time.
Definition of Passive Income
Passive income is the opposite of active income.
In theory, passive income is therefore an income stream that comes into your account 100% without your own input, i.e. completely without your own work and time.
You yourself are completely "passive", so you don't have to worry about anything and you get money by "doing nothing" – financial freedom and free time in one.
So much for the theory.
In practice, this definition of passive income is 99% unworkable. At some point, your own work and time is required.
(Exception: you have inherited so much money/won the lottery that you can live on the interest or income from dividends etc. alone).
Whether it is the building of the passive income stream itself, which is not feasible overnight and involves a lot of work, or the time invested to maintain or, optimally, increase the passive income stream.
In order to build up passive income, you basically have two options:
You invest a lot of your time and manpower into building passive income or
you invest a lot of money, e.g. to draw passive income from your assets through interest or dividends.
Since very few people will have enough money "just like that" to build up enough passive income for a carefree life just by investing it, in practice building up passive income involves investing time, work and money.
Minimization of the "Active Portion".
The long-term goal in building up passive income should therefore be to reduce one's own effort to a minimum or to outsource work wherever possible.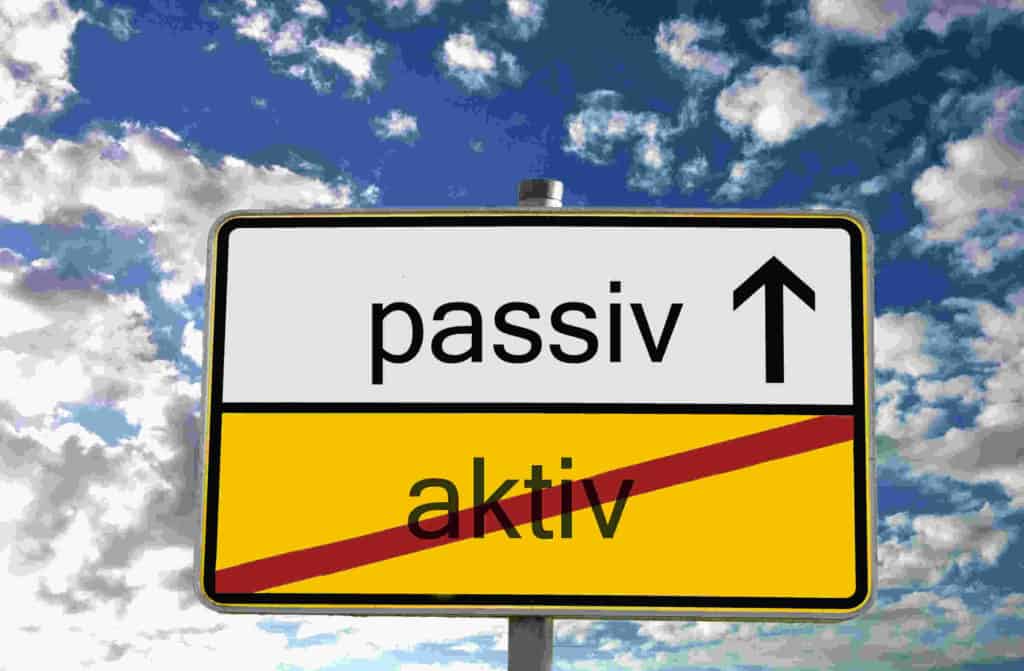 Long-term Investments
It is very important to have a plan in what you do, that is, to think and act for the long term. This is the only way you can ensure you generate a sustainable income stream and still enjoy your income stream 50 years from now.
Spread your Investments
Since relying on a single source of income is never advisable and unnecessarily risky, building multiple, distinct passive income streams makes a lot of sense.
With 36+ Methods to Passive Income
Now I present you different methods to generate passive income.
Especially through the increasing digitalization, in connection with new media and the World Wide Web, numerous promising opportunities to build up passive income have arisen in recent years.
In addition to passive revenues from online activities, however, classic (partially) analog revenue opportunities are also presented here.
Shares and ETF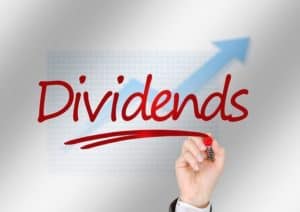 One of the most popular methods of generating passive income. By purchasing dividend-paying stocks, or dividend-paying ETFs, you will receive regular dividend payments.
However, it should be noted that many dividend stocks in Europe only pay out their dividends to shareholders once a year (exceptions are mainly found in the oil/gas sector).
Luckily many U.S. stocks, on the other hand, pay their dividends quarterly, some even monthly. Since the month of distribution can vary by company, you can generate a monthly flow of dividends through targeted stock selection.
After buying, just sit back and look forward to receiving dividends.
A fine thing, in my opinion. On the following page you will find a listing of more than 100 Dividend Aristocrats.
REITs
So-called real estate investment trusts are, in effect, a hybrid of funds and companies invested in real estate. As an investor, you benefit from the real estate boom.
With this special form of dividend share, you receive a monthly dividend that is sometimes higher than with classic shares.
Monthly distributors include, for example, the Realty Income real estate investment fund. For an in-depth article on REITs, check out Wikipedia.
Cryptocurrency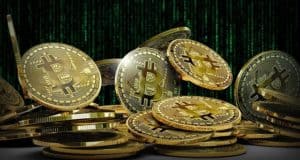 Yes, cryptocurrency can't be missing from this post either. What a cryptocurrency is, you can read in detail at Wikipedia. Crypto mining represents a way to build a passive income stream.
If you have the necessary equipment, i.e. a powerful computer in particular, then in principle nothing stands in your way of mining your first Bitcoins, Ethereum or other coins. You can find a nice listing of (almost) all current cryptocurrencies here.
Whether crypto mining is still profitable in the meantime cannot be answered easily. You'll have to work that out for yourself. Key profitability factors include the cryptocurrency being mined, the current price, hash rate, and power costs.
Besides crypto mining, there are also dividend coins like NEO that generate dividends in the form of other coins (in NEO's case: Gas). Thereby, it is enough to simply hold the coins in order to get paid dividend coins. As with dividend stocks, a completely passive income.
Interest
In the past, it was sufficient to leave one's savings in a savings account in order to earn lavish interest. In 2011, the figure was still 1.5 %, and in 1980 it was as high as 4.6 %, as shown here.
As of 2023, high interest income is fortunately also possible again.
Instant-access and fixed-term deposit accounts already deliver more than 4% annual returns.
The exact amount of interest varies from bank to bank. A building savings contract can also yield acceptable interest (through bonus interest rates).
Crowdlending
Another option for passive income, is so-called crowdlending. This is a subtype of crowdfunding. In crowdlending, you -as a private person- grant loans or credits.
If the borrowers are also private individuals, then we speak of so-called P2P (peer-to-peer) loans. If, on the other hand, the borrowers are companies, we speak of P2B (peer-to-business) loans.
As a lender, you receive interest from the borrower for the money borrowed, thus earning passive income.
Well-known sites where you can make P2P loans are, for example, Bondora*, Twino * or EstateGuru.
As there is a risk of credit default, this asset class must be classified as relatively risky. But on the other hand you'll get higher interest rates (about 10%). So read up on it in detail before choosing P2P loans to build passive income.
Do you want to learn something basic about the P2P platform Twino? Then I suggest you to check out my detailed Twino experience and manual through. Twino will also pay you a €20 startup bonus when you register for the first time, with a minimum investment of €500. Register with Twino* via this link to receive the €20 startup bonus.
Crowdinvesting
Like crowdlending, crowdinvesting is a subtype of crowdfunding. In crowdinvesting, you act as an investor who supports young companies (mostly startups) with money. Through your investment, you become a shareholder of the startup.
You receive shares in the company and benefit from profit distributions or a potential sale of the company (a so-called exit).
One site that offers crowdinvesting is: Companisto.
The disadvantage of crowdinvesting is the relatively high risk. If a company files for bankruptcy, which can never be ruled out, especially with startups, your invested money is gone.
On the other hand, of course, you can also reap huge profits if the startup turns out to be the "new" Zalando.
Renting Residential Property
One of the classic income methods is renting out residential property. If you are a property owner, you can generate passive income streams by renting out the property (apartment, house, dump, etc.).
It is important to note whether you take care of rental-related tasks such as repairs, contact with tenants, etc. yourself or whether you hand them over to a property manager.
If you do the tasks yourself, it involves a lot of time and work, so it's not really passive income anymore.
Subletting
As a tenant of a property you have in principle the possibility to sublet your apartment. This could be interesting if you are not staying in the apartment for a long time or if there is enough space in the apartment for more people.
In any case, you need to check with your landlord whether he accepts the subletting or not.
The advantage of this method is that you do not have to own the property to receive rental income.
Renting via Airbnb
Renting out apartments through Airbnb is also a great way to generate income in the most passive and automated way possible.
Both for apartment owners who rely on short lease terms (click here) and for tenants who want to sublet their rented apartment (click here).
The latter is a special case of subletting. Therefore, in advance, i.e. before you sublet the rented apartment on Airbnb, you must obtain permission from your landlord in writing.
Rental of Parking Spaces/Garages
Especially in big cities, parking space is scarce and expensive. If you own parking spaces and/or garages, this is a great opportunity to earn passive income via rental income.
Car Sharing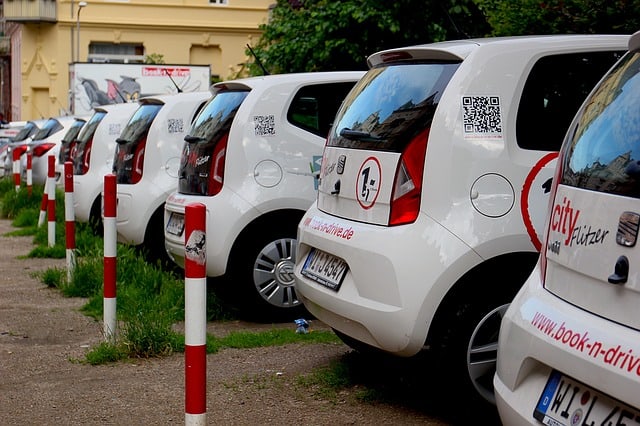 The prerequisite for car sharing is that you own a vehicle (car, motorcycle…whatever). If you use this infrequently, you can rent it out in the unused time and get passive income.
Car sharing is now offered on various platforms such as Turo, SnappCar or Getaround (formerly Drivy).
Rideshare
If you own a car, but car sharing is not for you because you don't want to leave strangers alone in the car, then offering ridesharing might be right for you.
To do this, you post your planned route online on platforms like BlaBlaCar.
When people want to ride with you, they wire you money.
This way you earn money for trips you would have taken anyway and at least refinance your fuel costs – and with a nice companion.
The amount of work you have to do with communication, picking up and dropping off passengers is usually very minimal. Therefore, a good option, I think!
Equipment Rental
Even if you don't have a vehicle to call your own, you may be the owner of technical, preferably high-quality equipment that you can rent out for money.
In particular, cameras, along with equipment, offer themselves.
Niche Sites
With your own niche site, you have many opportunities to build passive income. You can build passive income streams by adding affiliate links, advertising, annual VG Wort distributions, or collaborations.
Affiliate Marketing
Affiliate marketing is a great way to build passive income. Thereby you recommend certain products via your own sales link. If a click (cost-per-click) on your link or a purchase (cost-per-sale) takes place via your link, you receive a commission.
The prerequisite for operating affiliate marketing is the registration with an affiliate program.
These are now a dime a dozen. Probably the best known program is the Amazon.de affiliate program, other well-known programs are: Digistore24 or Check24.
Affiliate marketing can be wonderfully integrated on your own website or blog.
Alternatively, you can also do affiliate marketing without your own website or blog by placing product links on social networks such as Facebook, Instagram or YouTube.
With the right reach, this can add up to a nice income stream.
Donations
Give your readers/listeners/viewers a reason to donate money to you by producing quality content on various platforms.
You can do this e.g. so that you add a donation link to your account on your website.
Or you can add a link to your Patreon account. Via the crowdfunding platform Patreon, your readers/viewers can easily send you a regular amount of money.
This is how you get passive income.
If you like the extreme route, try this.
Digital Banner Advertising
You can also earn passive income with banner ads on your website. This is a form of Internet advertising. By including banner ads on your website, you will receive compensation from the advertiser.
Analog Advertising Space
The analog counterpart of digital banner advertising is the placement of advertising space on your property.
By placing advertisements for a specific product, you can earn passive income.
A popular form of this source of income is car advertising. Platforms through which you can turn your car into an advertising object are, for example, Wrapclub.
Write a Book or eBook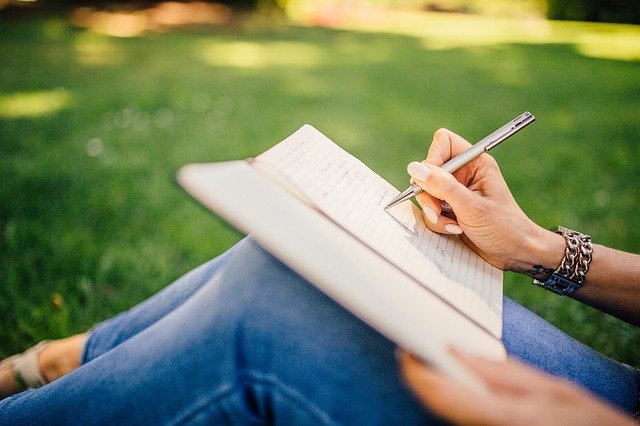 Generating passive income by writing and publishing books or eBooks is possible in principle.
However, in advance associated with a lot of work, because the work must first be put on paper. Depending on the scope, this can take quite a bit of time and effort.
You can publish books through publishers (including self-publishing), publish eBooks on the Internet through various platforms such as Epubli or Amazon.
You receive passive income on the one hand through regular sales, and on the other hand through royalties from VG Wort (but only if the eBook is DRM-free and published in PDF format).
VG Wort
A good way for all authors, translators, journalists and bloggers to receive passive income is to register with VG Wort (only available for Germans!).
To tap into this income stream as a blogger, you need to write copy that meets certain criteria.
You will then receive contribution-related annual payments from VG Wort. Your texts do not even have to be published on your own site.
Also, if you write for newspapers as an editor, for example, and articles are published in the respective print medium, you are entitled to payments as the author of the text (special distribution).
Extra Tip:
Since there is a publication obligation for dissertations in Germany, you are entitled to royalties from VG Wort with your published dissertation!
Very good master's theses can also be published, so that in principle there is also the possibility of picking up some money here.
Student Research Projects
Even if you have not written a doctoral thesis, you can publish student research papers or theses (such as bachelor theses, term papers, etc.) independently.
Suitable platforms for this are, for example GRIN, Hausarbeiten.de or Diplomarbeiten24. For each sale/download you will receive a commission.
Audio Files
You are musically talented? Then try recording audio files. Be it your own songs, mixtapes, audio books, podcasts or other files set to music – you can also generate passive income this way.
You then receive money via royalties from Gema as well as from the sale or streaming of your audio files. Streaming platforms are, for example Amazon Prime and Spotify.
You can generate additional indirect income streams from advertising by uploading the audio files to video portals such as YouTube – possibly with a video behind them.
Printables
The creation of print products, so-called printables, can also generate passive income.
You create designs and templates, postcards, posters and calendars, just everything that the buyer can print out. You offer the printables digitally on your website or an online store.
Stock Photos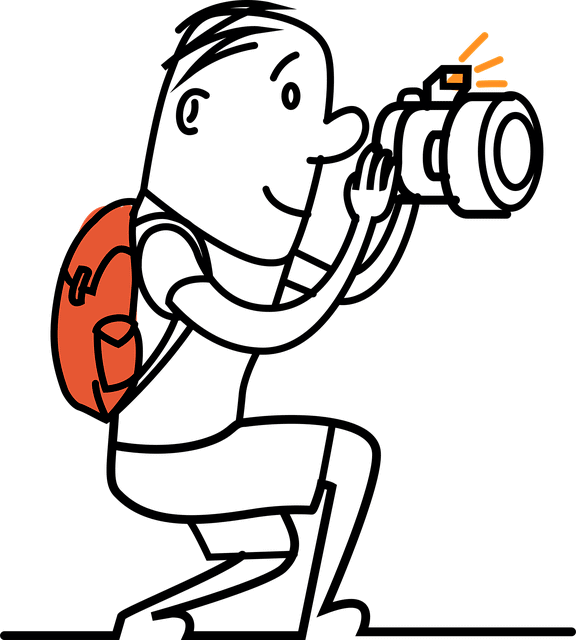 If you're good at taking pictures, upload your photos to stock photo platforms like Fotolia or Shutterstock.
There your images can be downloaded for a fee, you will receive a commission.
Once you upload the images, you have no more work.
For on the go, I can recommend the lightweight professional compact camera Canon PowerShot G7 X Mark II*.
The equipment I use with the G7 X Mark II includes the AmazonBasics camera bag (large)*, a mini tripod*, armor film* and the SanDisk Extreme Pro SDXC memory card*.
Software
If your programming skills are good enough, then create software, e.g. an application for your cell phone or a program for your PC.
Even though the amount of work (depending on the size of the software) can be enormous at first, once it sells, you can earn passive income.
And once again, even if you don't have enough programming skills/time/lust yourself, you can have software developed for you for a fee.
For example, you can get a mobile app developed on Fiverr for about $100. And who knows? You may soon be the owner of the next "Doodle Jump".
WordPress Themes and WordPress Plugins
WordPress is the most widely used CMS (content management system).
So it's no wonder that WordPress extension development has long become a lucrative business.
By creating WordPress themes or WordPress plugins, you can build a (at least partial) passive income by offering the theme/plugin for sale.
Plugins you can e.g. sell on CodeCanyon, an Envato Market offshoot.
Themes can be sold through ThemeForest or Creative Market.
Selling through your own website is, of course, also an option.
The disadvantage is that you have to update the theme/plugin again and again or adapt it to newer WordPress versions, so there is always some work involved.
Online Courses and Webinars
You know your subject particularly well and would like to share your wisdom with others? Then running online courses and webinars might be right for you to build passive income.
The beauty of all kinds of digital products is that -once recorded- they can be sold again and again, giving you a long-term passive income.
To enjoy a certain income stream, you first need a certain reach – the crucial point if you want to generate passive income online.
Dropshipping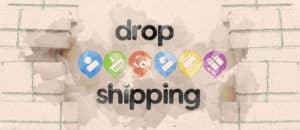 Sell products in an online store. Either in your own store integrated on your website or on stores from e-commerce platforms like Shopify.
In order to make the sales process as automated and passive as possible for you, it is important that you apply the principle of dropshipping.
Dropshipping means that you as a retailer sell goods that you do not have in stock yourself. The buyer apparently buys from you in the store, but in reality the goods are sent from the warehouse of a supplier (manufacturer or wholesaler) directly to the buyer.
You yourself have no physical contact with the goods.
The advantages of dropshipping compared to "normal" online sales are obvious:
You save on storage and transport costs and, above all, you can offer hundreds of products without having to buy them in advance. You have much less administrative work and need little/no equity.
A major disadvantage is the dependence on the wholesaler. If the customer receives goods that are not in perfect condition or if the wholesaler delivers late, this falls back on your dropshipping store.
To raise a successful dropshipping business, I recommend the e-commerce platform Shopify.
Amazon FBA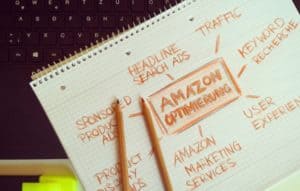 Amazon FBA (short for: Fulfillment by Amazon) means: you send goods to an Amazon warehouse and Amazon then takes care of the storage, packaging, shipping process and fulfillment of the orders.
Due to this high degree of automation, the effort for you is manageable.
At least, if your Amazon FBA business is up and running. And that can take time. Until that time comes, and make no mistake about it, selling on Amazon, with or without FBA, involves an extreme amount of effort and investment.
From finding suitable merchandise for sale, to writing and placing sales descriptions, to answering questions about the product.
In addition, you have to calculate as hard as nails. Due to (ever-increasing) fees from Amazon, taxes and other costs, as well as the steadily growing competition from China, this has long since ceased to be an easy area of business.
However, it is still possible to build a (largely) passive income with Amazon FBA, and even earn 5 figures or more per month.
T-shirt Business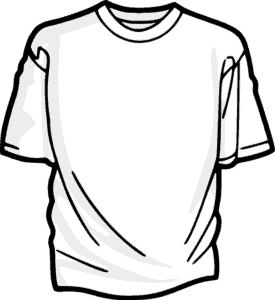 Building a t-shirt business can also generate passive income. On platforms like Teezily, you upload designs of t-shirts.
But they don't necessarily have to be T-shirt designs. Other clothes or mugs can also be sold on such platforms.
The good thing is that you yourself, as the creator of the design, will share in the proceeds of the sale without having to stock t-shirts, etc. yourself.
You are only responsible for the design and advertising. Production, sales, handling, etc. are handled by the platform.
I would outsource the design creation:
On platforms like Fiverr, professional designers create affordable designs exactly to your specifications.
Become a Sales Partner
Passive income can also be earned by becoming a distributor for a company. Sales partner programs with providers of electricity and gas contracts are lucrative.
TeleSon is the market leader in Germany in the brokerage of electricity and gas contracts in direct sales, with its own sales partner program.
I myself am a member and have had only good experiences with it so far.
As a sales partner, you ensure that customers switch to a cheaper electricity or gas tariff. For this you get a commission and the customer saves a lot of money.
A win-win situation. Especially when you consider that switching tariffs from an expensive basic provider to a cheaper provider entails annual savings of several hundred dollars.
As a Distributor, you can generally earn passive income in two ways.
Through follow-up commissions

If you, as a sales partner, have concluded a tariff change, you will receive, in addition to a one-time commission, an ongoing annual commission for some tariffs, as long as the customer remains with the tariff recommended by you.

Through network marketing

By recruiting more distributors and integrating them into your team, you will also receive a commission when your team members close sales. Depending on the size of the team, this can quickly add up to large sums. Being completely passive.
Cashback System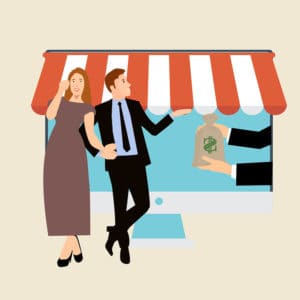 As a member of a cashback program, you will receive discount points or even money back on your purchase, which you can cash out.
Since you get money back when you shop, this is sort of like a passive income on your purchase.
Product Tester
Especially in connection with a YouTube account, testing products, for commission, can be a rewarding source of income.
Product tests represent a kind of advertising for the respective product. To get requests for product testing, you need some reach.
Alternatively, some companies are looking for product testers for new products from time to time to test them on customers.
You get to keep the product and in return you only have to write a short review, sometimes you don't have to do anything at all. Pretty simple and almost passive, right?
Photovoltaic System
Passive income can also be generated with a photovoltaic system. The disadvantage is the initially relatively high investment costs.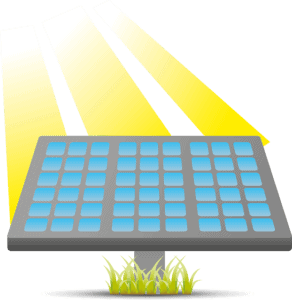 Creation of a Sect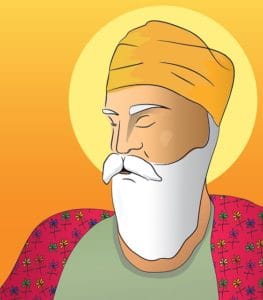 You are charismatic and/or the reincarnation of Jesus Christ, Buddha or other saint?
Then try a career as a cult guru!
Your loyal followers naturally pass on a (large) portion of their income to you.
When you have recruited enough disciples, you will get a nice, continuous flow of passive income.
Your Body as a source of income (and not what you think :3)
And no, we're not talking about horizontal revenue here. There are other -more or less serious- ways you can generate revenue with your body, just by your sheer presence.
I'll introduce you to a few of those options here:
Donate Blood
Donating blood in Germany is usually voluntary. At most, you get something to eat or drink.
However, at some private blood donation services you can receive expense allowances of about 20 €. And in your own country, the earnings can be much higher.
Donate Blood Plasma
For the donation of blood plasma there is between 25 and 40 €.
Donate Hair
You can also make some money selling your hair (if not in Germany, then in other countries). Prerequisites are a minimum length of 25 cm and high quality hair.
Donate Breast Milk
Some breast milk banks pay women an allowance of about $5 per 100 ml.
Tattoos
If you're into long-term investments, you can also get tattoos of advertisements to earn money. I would advise against it, but to each his own.
People here obviously didn't have any better ideas for getting money.
You better tattoo something like that on your forehead:
Sperm Donation
For a sperm donation of good quality you will receive about 100 € in Germany.
Disadvantage: You have to fulfill certain requirements, especially health requirements, in order to be approved as a donor.
Moreover, in a few years, someone might knock on your door and introduce themselves as your son or daughter.
Oh, and for my female readers, I guess that kind of income falls away too.
Final Words
So, and now I am curious about your comments.
Are you in the process of building a regular passive income or have you already done it?
What methods do you use for your wealth accumulation, do you know of any other types of passive wealth accumulation that are missing from this post?
Otherwise, you can find an article on Financial Freedom here , where I give you useful tips to achieve financial freedom.
Since wealth accumulation is always related to good budgeting, here are 18 useful savings tips.
Articles on the topic: Investing in the Corona Crisis can be found here and here.
Various technical terms are defined in the glossary of the website.
---