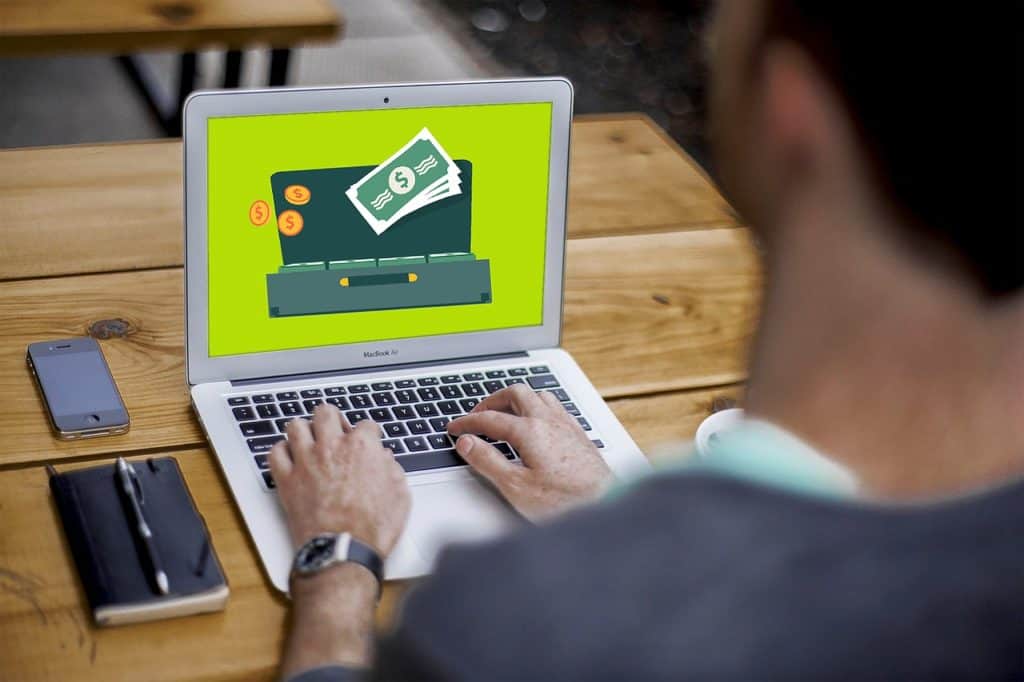 As a freelancer, customer acquisition usually makes up a significant portion of your work time. Especially if you're just starting out and you're still building reputation and a loyal customer base. To reduce this time-consuming and nerve-racking work to a minimum and to focus on making money, there are so-called freelancer platforms.
These platforms bring companies or private individuals together with qualified freelancers by bundling many freelancers offering a wide variety of services on one platform. In the end, this saves time for both sides. The client can choose the most suitable freelancer from a large number of freelancers and the freelancers have a greater visibility, because the clients are already there.
Below is a listing of the best freelance platforms to make money as a freelancer. Including description and advantages and disadvantages of the platforms.
But first, what is a freelancer and how is it different from a contractor?
What is a Freelancer and how is it different from a Contractor?
A freelancer is a self-employed person who works on assignments, usually on a project basis. As a freelancer, you are a "Gewerbetreibender" (entrepreneur), which means that you have to pay trade tax on a certain turnover and fill in Annex G in your german tax return.
This is a crucial difference to the contractor (=Freiberufler): As a contractor, you are not subject to trade tax and have to fill out Annex S of the tax return in Germany.. In order to be classified as a "Freiberufler" by the tax office, you must perform certain so-called "free professions". This includes, for example, doctors or architects.
The best Freelance Platforms
Founded in 2010, Fiverr is an online marketplace for digital services with more than 3.5 million active users. This makes it one of the largest marketplaces of all. Originally founded to perform microjobs (for $5), nowadays you can find a wide range of services – from graphics, to text, to programming activities.
To get a fresh start as a freelancer and earn money, Fiverr is one of the first and best places to go.
Sign up now and start your freelance career!*
Advantages
Beginner friendly operation
Large marketplace and thus many potential customers
App available (iOS and Android)
Free registration
Relatively fast advancement through level system
Free certificate courses
Disadvantages
High competition
Great price pressure from freelancers from comparatively lower-income countries
Relatively high sales fees (20% commission per sale goes to Fiverr)
Relatively long payout time (7-14 days)

Upwork is one of the world's largest freelancer marketplaces, with more than three million new jobs per year. Upwork is also suitable as an entry-level platform for freelancers to earn their first money.
Advantages
Very large selection of freelance activities
Basic functions free of charge
long-term cooperations possible
Mobile app
Payment protection
Disadvantages
Relatively high sales fees (10% commission per sale goes to Upwork)
Tool "Connects": limited number of credits (80 after account creation); credits are needed to make suggestions for job offers. If the credits are used up, they must be bought again
High competition

Toptal is an online marketplace that matches clients with the world's best freelancers. Toptal says it employs the top 3% of freelancers, the elite, so to speak. It is very difficult to be accepted as an inexperienced freelancer at Toptal. On the other hand, the salaries are decent.
Advantages
If you are accepted, you can earn a lot of money as a freelancer
No selling fees
Very good for experts
Cooperation with top brands
Disadvantages
Sehr hohe Zugangshürden als Freelancer
Unsuitable for beginners to "just try".
PeoplePerHour is a UK-based freelancing platform that has matched over 1 million freelancers with clients.
Advantages
Project and hour-based work
Collaborations possible
Automatic invoicing
User friendly website
Disadvantages
Relatively high sales fee (up to 20%)
Customer support poor

Freelance Writing is a website or job portal that lists freelance jobs in blogging, copywriting, etc. It is therefore not an online marketplace like Fiverr*.
Advantages
No registration necessary
Free of charge
Disadvantages
It is not a marketplace, only a job portal
You must negotiate and coordinate payment/invoicing yourself.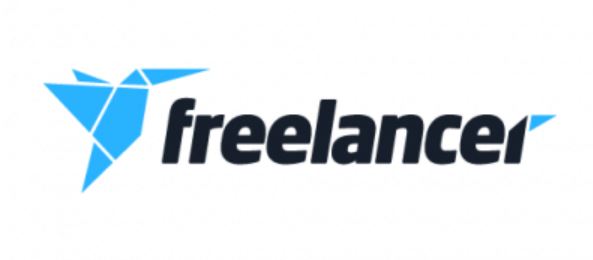 Freelancer.com is a large online marketplace for freelancers
Advantages
Contests to get extra money and ratings
Moderate fees (10%)
One gets support to get first jobs
24/7 support
Disadvantages
Partly fake/spam jobs
Relatively complex user interface
FreeUp is a comparatively small online marketplace offering over 85 different freelancer categories.
Advantages
Fast 24/7 customer support
Accelerated processes (clients have to make a decision within 10-15 min whether to hire freelancers)
No selling fees
Disadvantages
Three-part approval process to gain access
Low freelancer rates without minimum amounts
Guru is another online marketplace for freelancing services with currently about 800,00 customers.
Advantages
Wide range of services
Collaborations with other freelancers possible
User friendly interface
Moderate sales charge (9%)
Free version (but very limited)
24/7 support
Disadvantages
Paid full version (from $11.95/month)
High competitive pressure
99designs is a platform offering mainly freelance jobs in the field of graphic design.
Advantages
Promoting long-term cooperation between freelancers and clients
Fast payout
Disadvantages
Relatively high fees (about 15%, depending on designer level; as well as $100 newbie fee).
No live chat support
Aimed mainly at designers

On ServiceScape freelancers offer mainly writing work (writing, translating, correcting…) and design work. If you want to offer services in this area, ServiceScape can be a good place to start.
Advantages
Relatively little competition
Customers mainly small and medium enterprises
Fair payment
Disadvantages
Unsuitable outside text and design

WriterAccess is a platform that mainly offers writing services.
Advantages
Aimed especially at authors
Disadvantages
Contena is a platform that offers all kinds of writing jobs for freelancers.
Advantages
Fast and time saving
Well paid jobs
User friendly website
Courses and tools
Disadvantages
Premium service with costs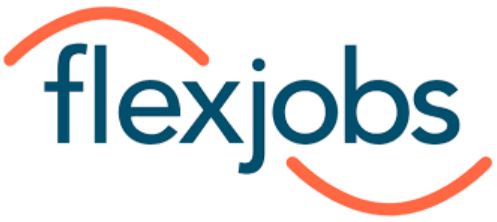 FlexJobs is a site offering remote jobs and in particular freelance jobs. There are currently more than 30,000 job listings in over 50 different categories.
Advantages
High trust level (job offers are manually checked by FlexJobs; high security for freelancers)
Relatively little competition
Career Coaching Offers
Sophisticated search tool (time-saving for job search)
Disadvantages
Paid registration required ($6.95/week or $14.95/month)
Junico (formerly: Freelance Junior) is a large job network in German-speaking countries. As a freelancer you will find jobs in different categories such as programming, marketing or text and translation.
Advantages
Close support and advice from the platform
German side
Disadvantages
Relatively high service fee for newcomers (15%, but decreases to as low as 10% with experience)
Bloggerjobs primarily offers freelance jobs for bloggers. In addition, blogs can be sold, article spaces offered or cooperation partners sought.
Advantages
German language
Free of charge
Disadvantages
Remote.com offers both freelance and permanent jobs.
Advantages
Processing of payment via platform
Disadvantages
Conclusion: Best Freelance Platforms
If you want to make money as a freelancer, there is a whole range of online marketplaces and freelancer job portals where you can put your skills to the test. Fiverr* is particularly suitable for beginners, as there are no ongoing costs such as subscription fees or similar. Only if you actually sell, Fiverr keeps a commission of 20%. In addition, Fiverr is one of the largest marketplaces for online services worldwide. On Fiverr you can offer all possible services so that you can really try yourself out in the beginning. In addition, Fiverr takes care of the bureaucratic part, such as payment processing, etc., which is better, especially in the beginning, than creating contracts and offers independently on a freelancer job portal. Thus Fiverr offers a good and easy entry into the world of free and location-independent working.
A step by step guide for freelancers to earn money on Fiverr, pros and cons of the platform and much more, you can find here.
To become successful on Fiverr, your gig must be perfect. Gig means the offer in which you provide your service. You can read how to create a successful gig on Fiverr here.
---
Disclaimer: The information provided here does not constitute investment advice or a recommendation to buy. These are my generally published opinions and experiences as a private investor. I assume no liability for your investment decisions.
---