In this blog post, I'll show you how to get cheaper food with the Too Good To Go App. Surely you've heard of restaurants and supermarkets having to throw away leftover food and products at the end of the day. This is not only wasteful, but also bad for the environment and the climate. But what if there was an app that let you buy those groceries at a reduced price? That's exactly what the Too Good To Go App offers! In this blog post, I'll explain how you can eat cheaper and Save Money with the app, what my personal Experiences with it are, and what the Pros, Cons, Costs are.
What is Too Good To Go?
Before I show you how to use the app, let's first clarify what Too Good To Go actually is: It's a platform where restaurants, supermarkets and bakeries can offer their leftover food and products at a reduced price. This way, they can avoid waste and still make a little money at the same time. For you as a user, this means that you can order cheap food in your area. A classic win-win situation.
The company "Too Good To Go" was founded in Denmark in 2015 and now exists in over 15 countries worldwide, including the USA. Too Good To Go now has over 10 million users and an ever-increasing number of participating businesses.
How does the Too Good To Go App Work?
Using the Too Good To Go App is a breeze. From registering in the app to purchasing your first Magic Bag, follow these steps:
First, download the app from the Google Play Store or App Store. Then open the app and register as a new user. Registration is simple and quick. You just need to enter your name and email address and then confirm it. After registration you can search for offers in your area. Specify your location for this.
Once you find a deal, you can buy and pay for it directly through the app. You will then receive an order ID that you must show to pick up your order at the store. The food and products you buy are often packaged in special Too Good To Go boxes or pouches and often contain a colorful mix of different dishes or products.
Personal Experience with the Too Good To Go App – Is it Worth it?
I have to say that I was skeptical at first when I tried the app for the first time. The prices are usually only a third to half of what they normally are and I was afraid of being fobbed off with, at worst, mouldy and bad goods. But the opposite was the case!
So far, I have only had good to very good experiences with Too Good To Go and the participating businesses. The Magic Bags (the name given to the surprise bags provided by the respective stores) have so far always been well filled, with a variety of products. I was also very satisfied with the quality of the food and products I bought. Even though they had leftovers at the end of the day, they were still fresh and delicious. I also think it's great that I can do my part to reduce food waste. At the same time, of course, the prices are unbeatable. Especially in times of high inflation, you can save a lot of money this way.
In summary, the main advantages and disadvantages of Too Good To Go:
Advantages
Buy food cheap
Can afford food that would otherwise be too expensive
Reduction of food waste
The app itself is free of charge for the user
Disadvantages
The number of participating stores varies greatly depending on the region (in rural areas it looks rather meager)
Since there are only a limited number of Magic Bags per day (and this number depends on how many products were purchased during the day), it can be difficult to get a Magic Bag
You have to pick up your order mostly in the evening (shortly before closing time) and in a very narrow time window (mostly 30 – 60 min).
You never know what you will get
On balance, however, the "disadvantages" mentioned here do not really carry any weight. The advantages clearly outweigh the disadvantages in my opinion. I can only recommend everyone to give the Too Good To Go App a try.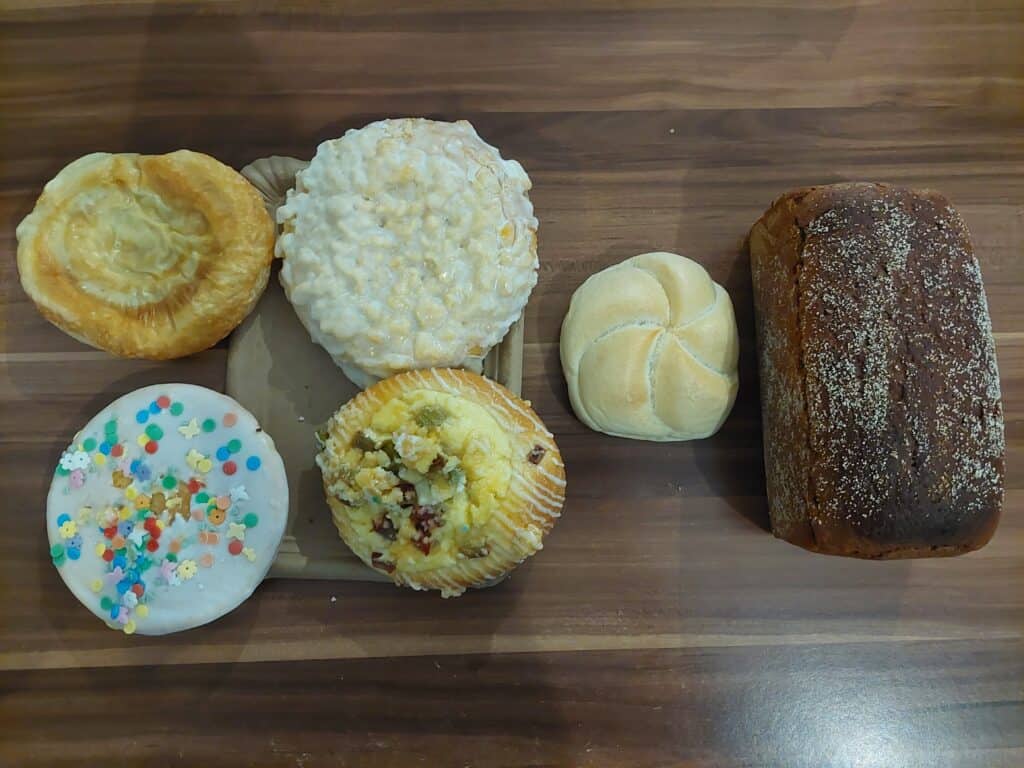 Tips and Tricks for the Optimal Use of Too Good To Go
To get the most out of the Too Good To Go App, I recommend checking back regularly for deals and coupons. The deals can sell out very quickly, so you should act fast if you find something you like. To do this, you can set push notifications in the app.
Also, make sure you pick up your order on time. Pickup times can vary by restaurant or supermarket, so make sure you don't miss your order.
How Much does the Too Good To Go App Cost?
Registration and use of the Too Good To Go app is completely free. Too Good To Go finances itself, among other things, by taking $1.09 as commission from the seller for each sale. But as a buyer, you will not notice any of this.
Is there a Too Good To Go Web Version?
No, as of 2023, Too Good To Go works exclusively through the Too Good To Go App. There is no browser-based application.
What Payment Methods does Too Good To Go Offer?
Too Good To Go offers the following payment methods:
Credit card
Google Pay
PayPal
What are Alternatives to the Too Good To Go App?
There are a few alternatives to the Too Good To Go app that can also help save excess food from going to waste and save you money in the process. Here are some alternative Apps:
ResQ Club: Similar to Too Good To Go, ResQ Club offers leftover food from restaurants and cafes at a reduced price.
OLIO: OLIO is an app that lets you get surplus food from individuals in your area. You can also offer food that you have left yourself.
Etepetete: Etepetete is a food sharing provider that sells rescued fruits and vegetables. These foods were rescued from supermarkets and farms because they could not be sold due to overproduction or appearance. By buying these products, you can help put food to good use that would have otherwise gone to waste.
It's worth trying out different options and seeing which one best fits your needs and interests. Each of these alternatives offers a great way to save money while helping to protect the environment.
Conclusion and Review of the Too Good To Go App
The Too Good To Go App is, in my opinion, a great way to buy cheap food from supermarkets, restaurants or bakeries and save a lot of money. At the same time, you'll help reduce food waste. I recommend everyone to give the app a try and see what deals are available in their area. It's a win-win for you, the restaurant or supermarket, and the environment.
If you want to save even more money in your everyday life, you should check out my article "222 tips to save money in everyday life". There are really 222 tips, so there should be something new and useful for everyone.
How you can book your vacation extremely cheap, you can read in this article read.
---